Current Location: St Martin, The Caribbean
Hold STILL! Nothing ever listens to me! I have decided I need some great Hummingbird photos… but needs, wants and ability are crashing and buring here.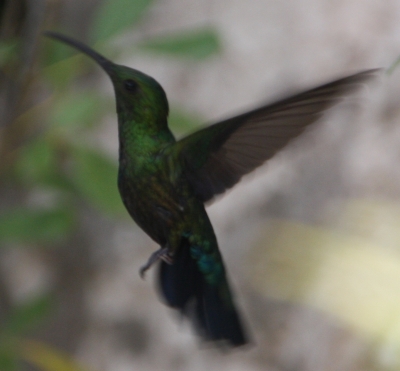 This is a Green Throated Carib. I will go for a better photo over the next few days.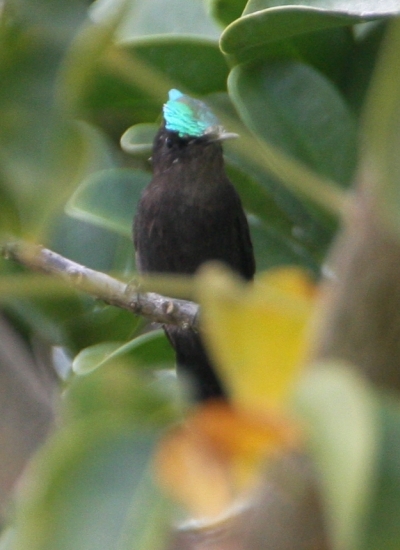 This is a Antillean Crested Hummingbird (Orthorhyncus cristatus). OK, I am not absolutly sure… Email me if you know, please.
The Hike from Hell
I don't remember whose stupid idea it was to trek the mountain tops that make the spine of St Maarten and St Martin. Even if it was me I don't feel totally responsible for what happened…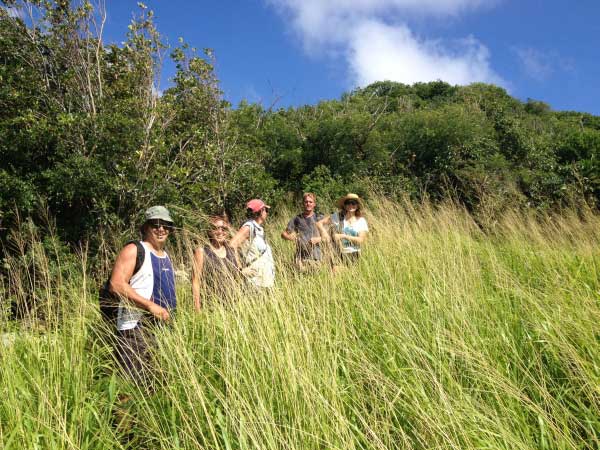 Looking like that well known tribe from lowest is Richard and Jennifer for "Our Rose"; Belinda "Free Spirit"; Lindsey of "Pegusus of London"; and moi. This is just the start.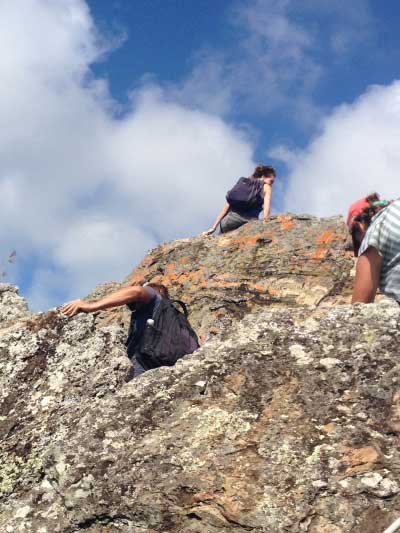 Hmmm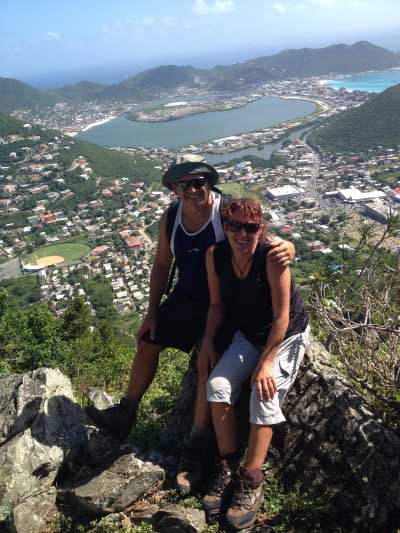 Some of the survivors enjoying the views: Richard and Jennifer. Note behind then the cliffs are shear down to Grand Marche on the Phillipsburg side.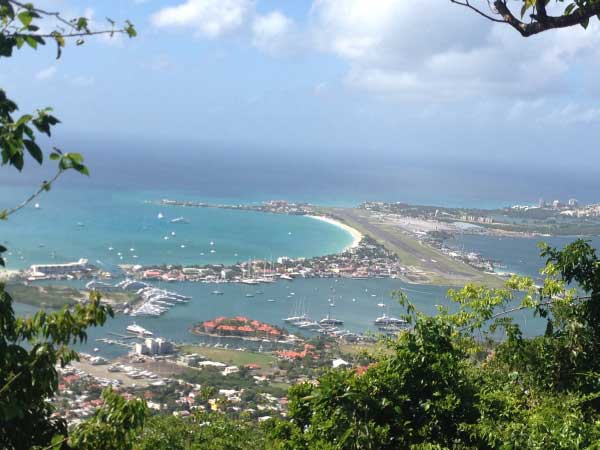 The Lagoon is foreground, Isle de Sol to the left, Simpson Bay in the background.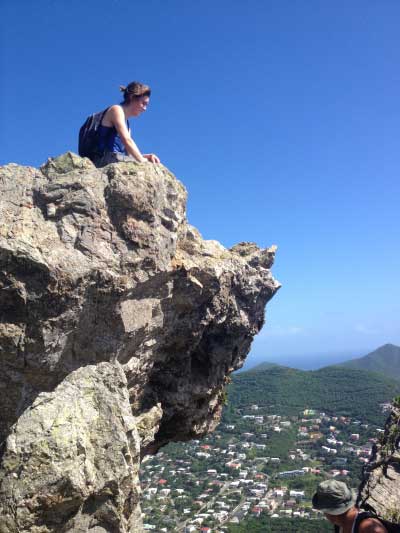 Jean off "Free Spirit" has to throw caution to the wind and jump to Richard.
Isle Forchue, The Caribbean
Isle Forchue is an island off St Barts thats uninhabited. Even the goats gave it up as too steep. So we climbed all the peaks!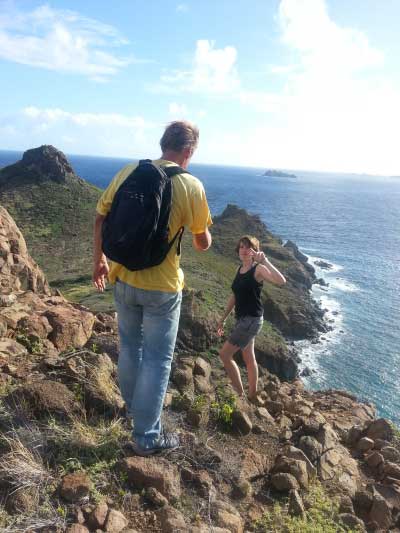 Jean off "Free Spirit" offers me some advice on mountin' goatin'.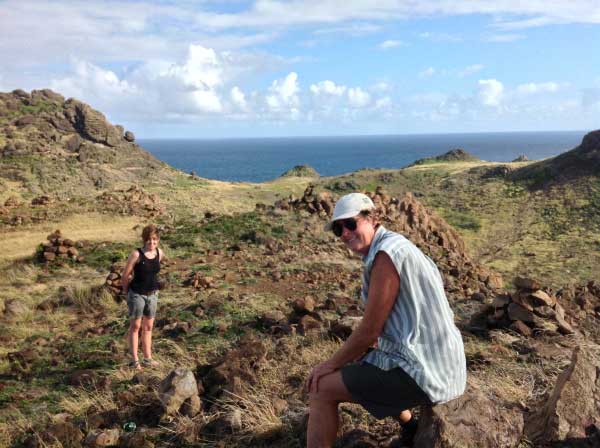 Having ascended through the clouds I am lucky that Belinda is a doctor and can give me CPR.
New Years Eve
2014 started in St Barts. Now this is a seriously interesting place for New Years Eve. Serious 'people watching'. The worlds billionaires flock in with the movie star friends… and the girls that want to hook up with either. Pity I forgot my camera!
This is a screen shot of the AIS showing some of the biggest Superyachts in the world all trying to park near Sea Life.