We are back on Sea Life, back in the Carribean and actually back on water!!!
After our wedding we flied back to Sint Maarten. Sea Life was gently waiting for us in Time Out Boat Yard (TOBY).
We took that time to tidy it, have a new wonderful anchor, welcome Rocna to the family, and a new chain!
There is some workshops located in TOBY. So, we took the luxury to have Pepper polishing our little treasure! He also painted the hull.
Mark has a special technic for painting : A blue layer first, then the black. It brings to advantages :
1 – the workers all around the world have to actually paint the other layers everywhere, you can see where it lacks.
2 – when the black wear out after being well used, the blue appears, and you know it's time to paint again.
If you are wondering what type of paint to apply, hard or soft and what brand, René in Island Waterworld can very well direct you on that and actually explain you why they are different and what they are for. He also will tell you what to do if you want to change type of paint.
A good reason to paint in hard antifouling is if in the next years you are going to cruise a lot and will NOT go on the yard. Stay in water.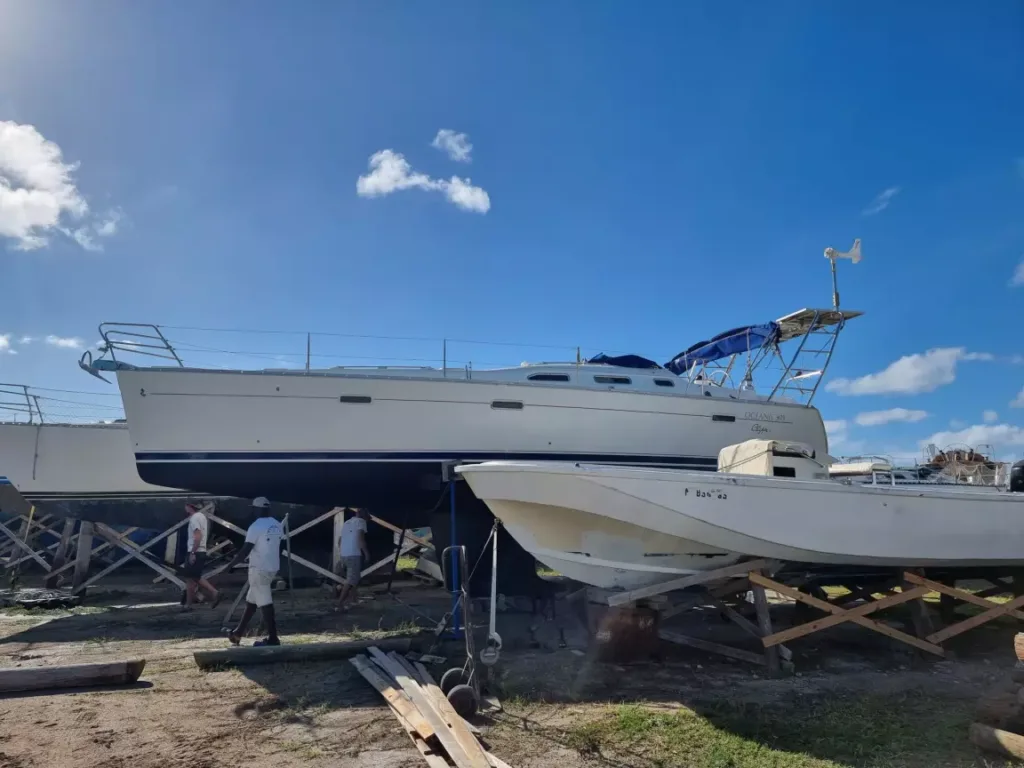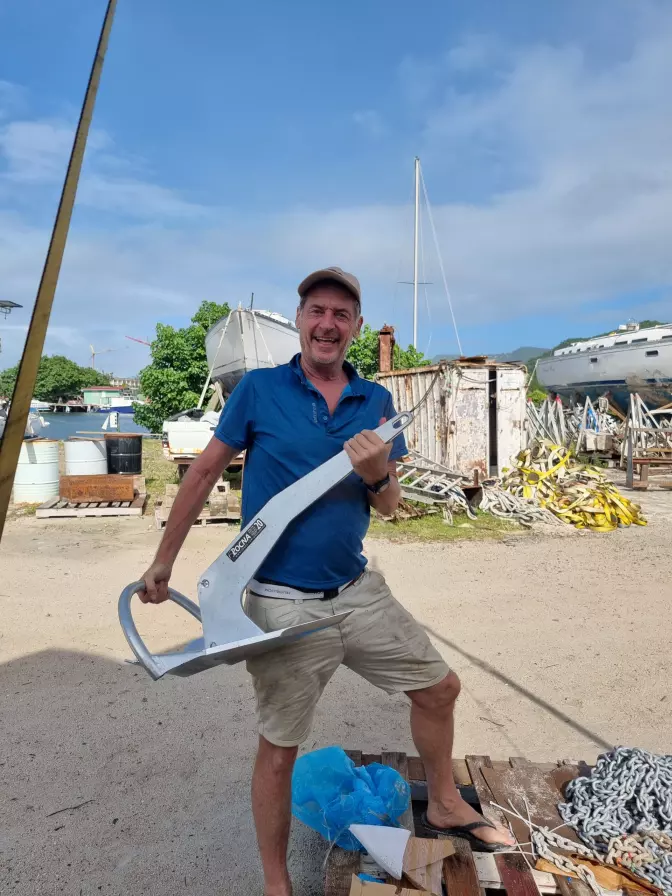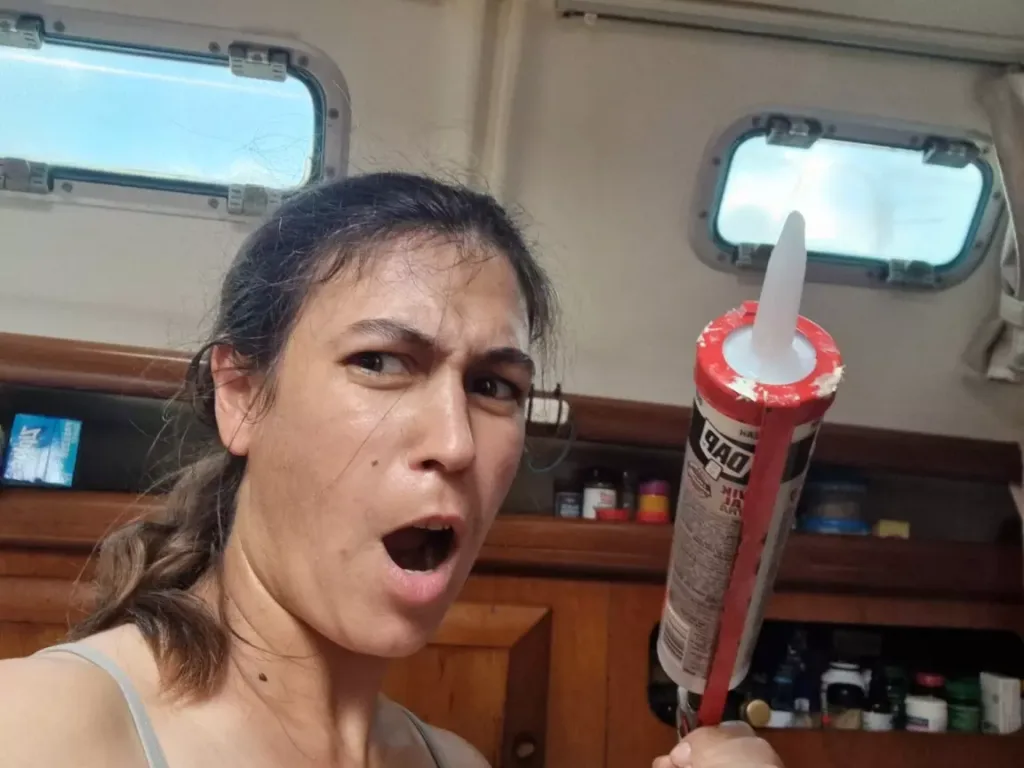 We also change our oven! Youhou! We still have an Eno. It does fit well at the place of the ancient eno haha.
But you will learn that, depending if you buy your oven on the French side or the Dutch side, they don't come with the same fitting.
Of course, after waiting for delivery delay, we bought it dutch side in Budget Marine. This store has renewed his seller team. And let's say… They are not cruiser. So don't ask to much question to them. Of course, we had the wrong fitting, and they were not selling other ones.
We ended up in some workshop of FKG where they remade us a good one!
You can understand than buying an oven ended up being a puzzle to resolve.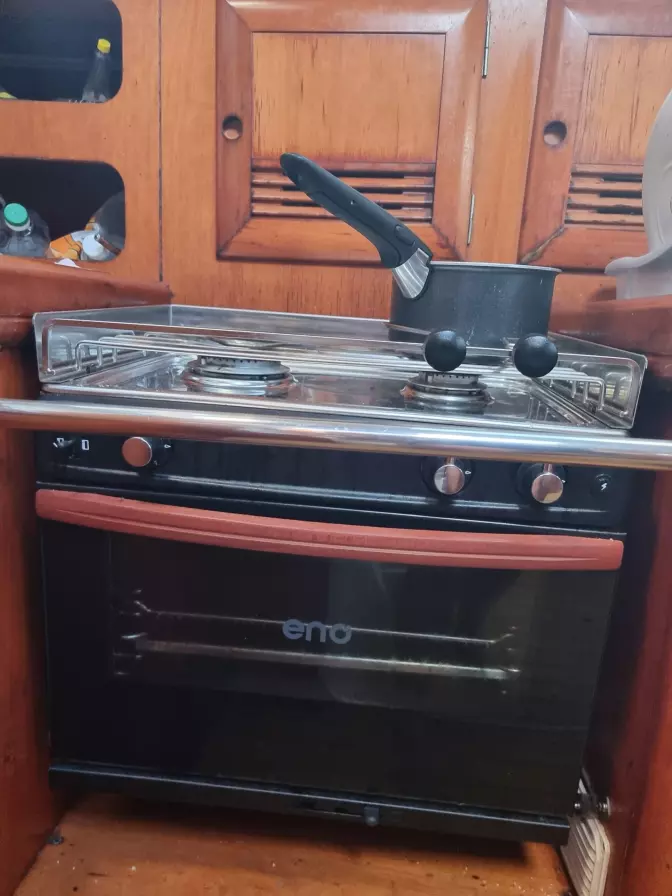 After TOBY, direction Simpson Bay for few nights of joy in blue water. Then we passed the bridge and went to park our little butt in Lagoonies Marina.
And there is a good reason for that : more than having nice and helpful owners, the marina has the higher dock of Sint Maarten.
And this dock is just the perfect size when you install your new solar panels.
Yes! We have good electricity!
We saw the models with René in Island Waterworld, the man that knows everything you wonder. And for installation we called Adam from Nomad Marine Solutions.
He works fast and efficiently. He also fixed some other little things we had on the boat.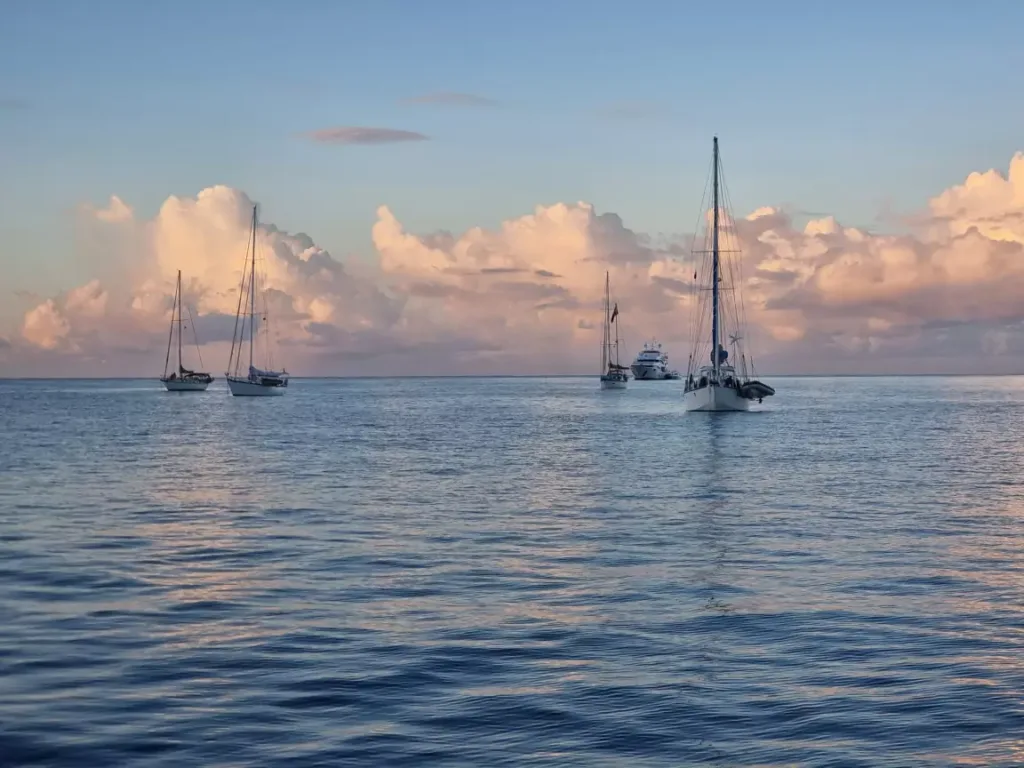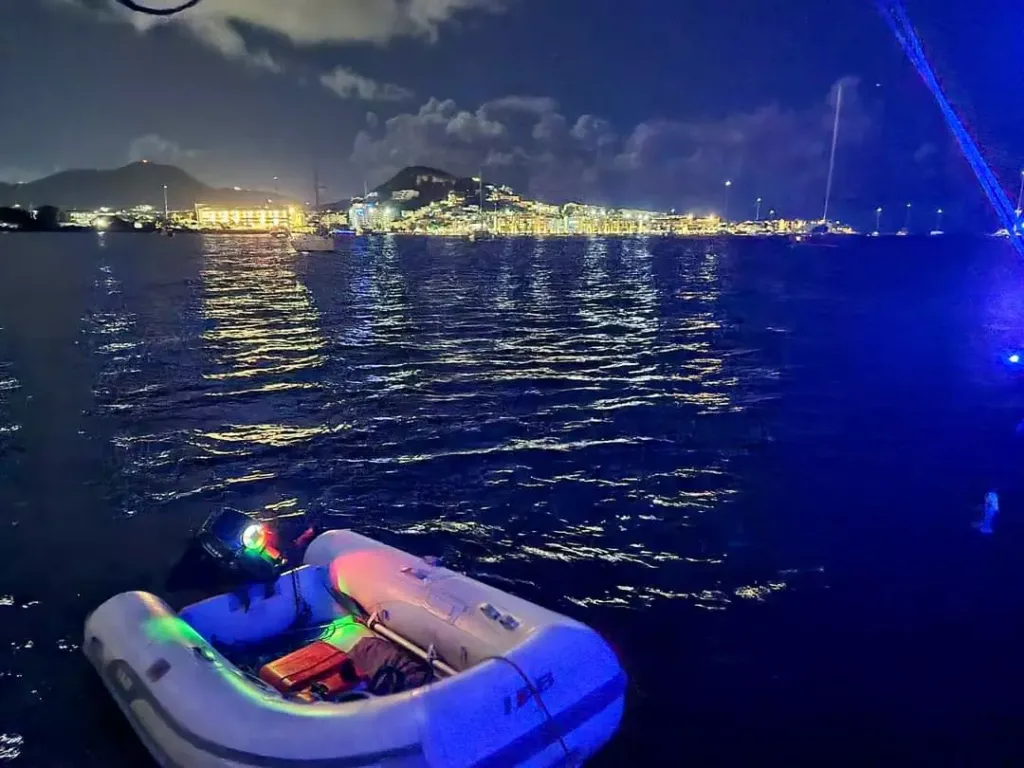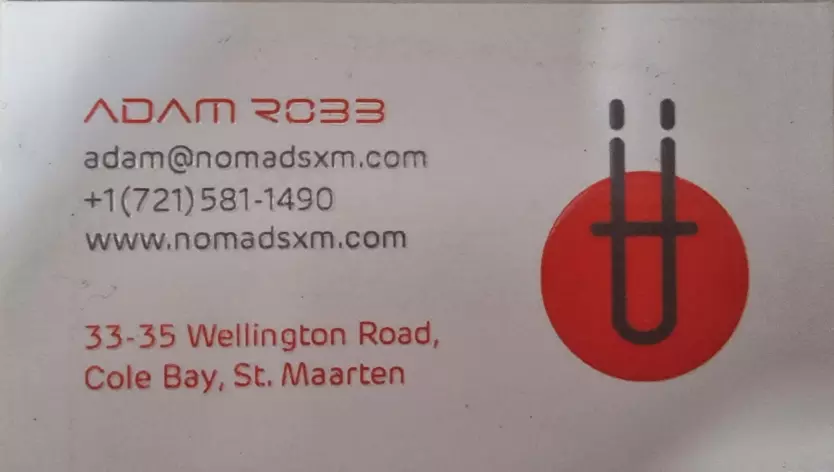 So ready to go, even if no sails up yet we left to Île Fourchue, an unhabited island, to relax.
There is no internet in the bay but it is so peaceful and beautiful that you don't need anything else.
As Île Fourchue is part of St Barthélemy, you have to clear in Gustavia. You can very well clear out 24h before departures and spend one night there on your way to Sint Maarten.
In the bay there is moorings and two little beaches. Not big white sand beaches more small landing place with dark sand and rocks. It tends to have waves going on the beach wich is also a bit steep. So the good thing is actually to swim to shore with your shoes in a dry bag and then go on the hiking track.
You can also have internet on top of the hills!
The island is full of rocks, hitching grass, cactus, some wildflowers and lots of lizards! Bref, Paradise! If you go to climb over the bay facing St Barth on the highest peak, you have good view on birds. They hang just in there.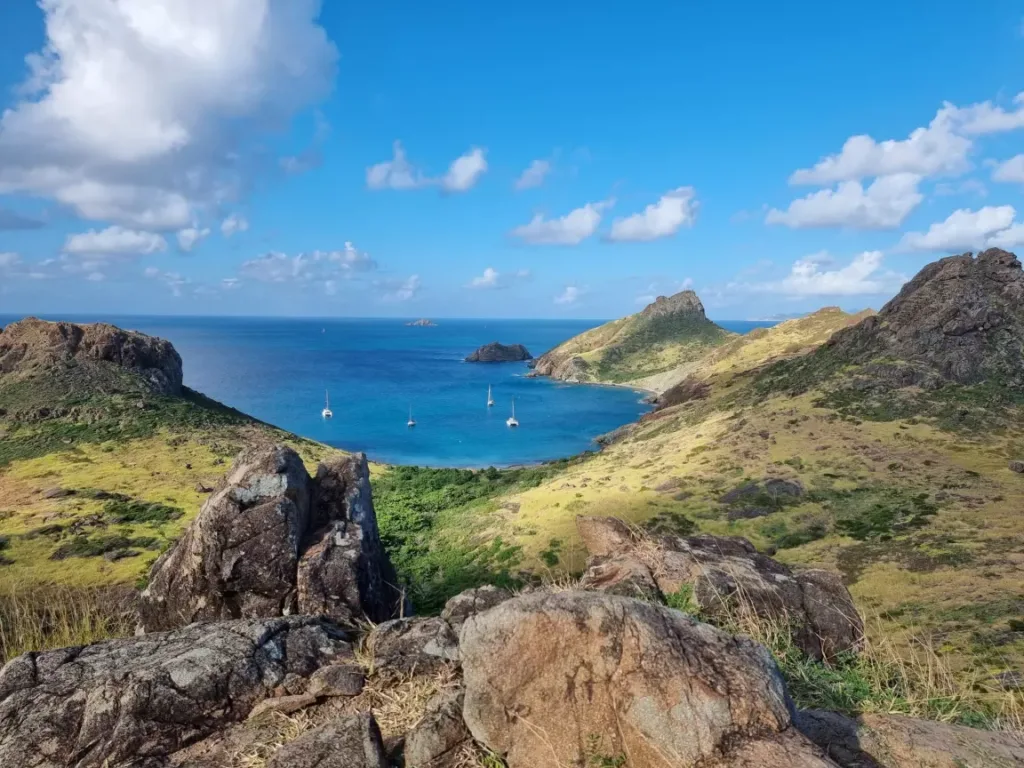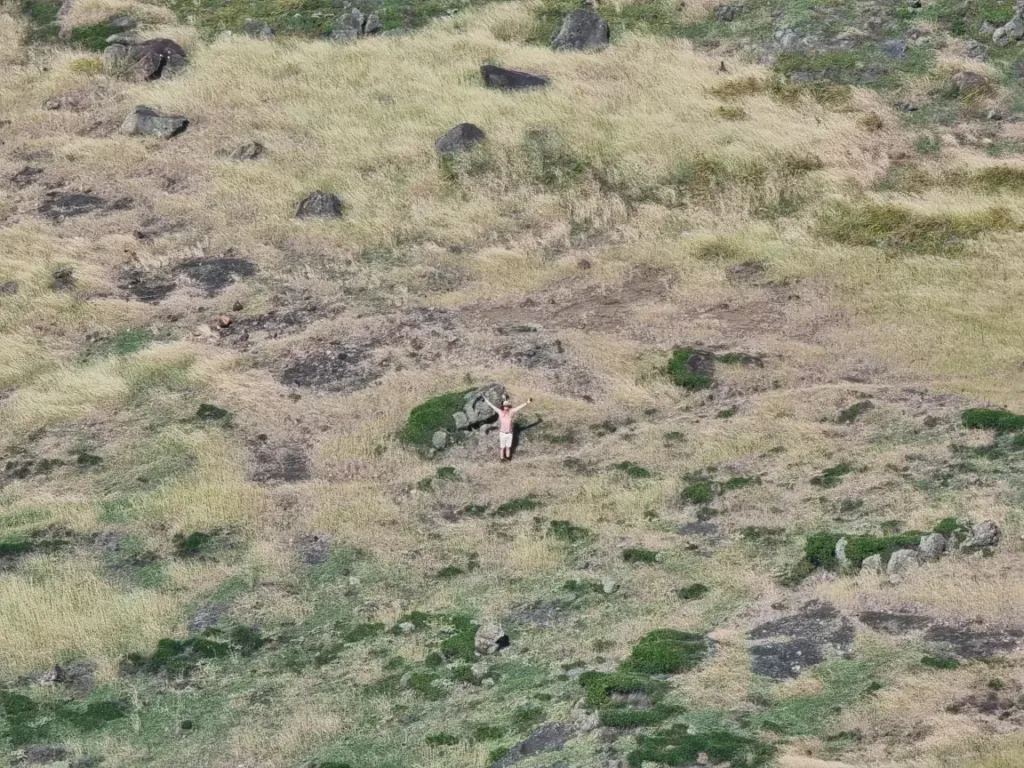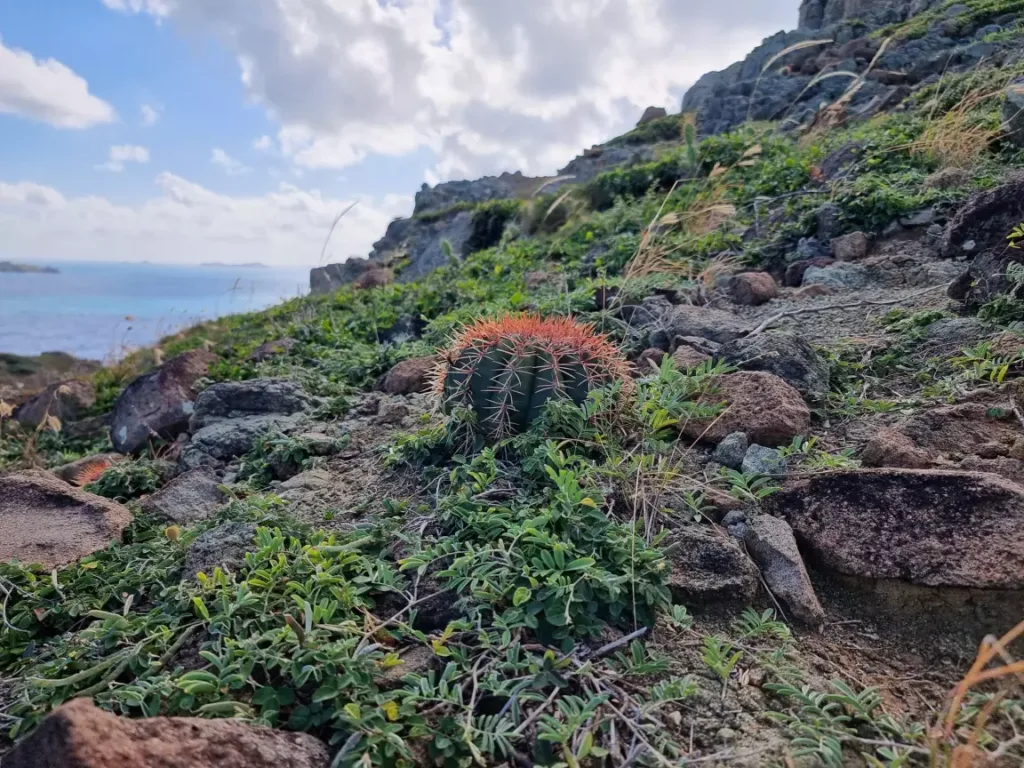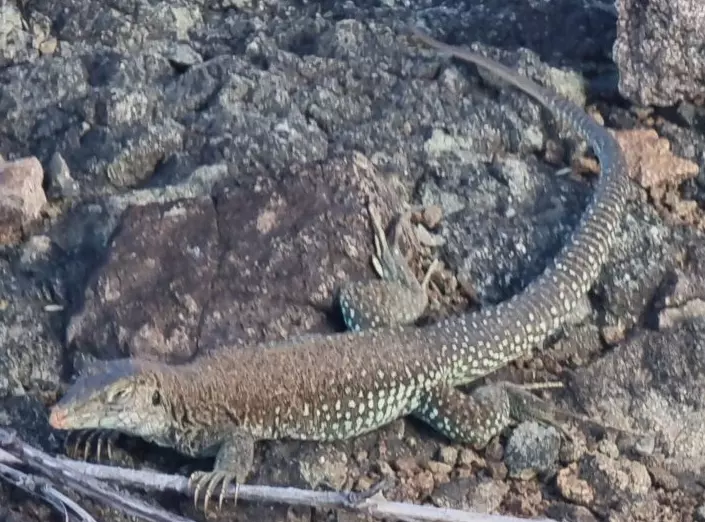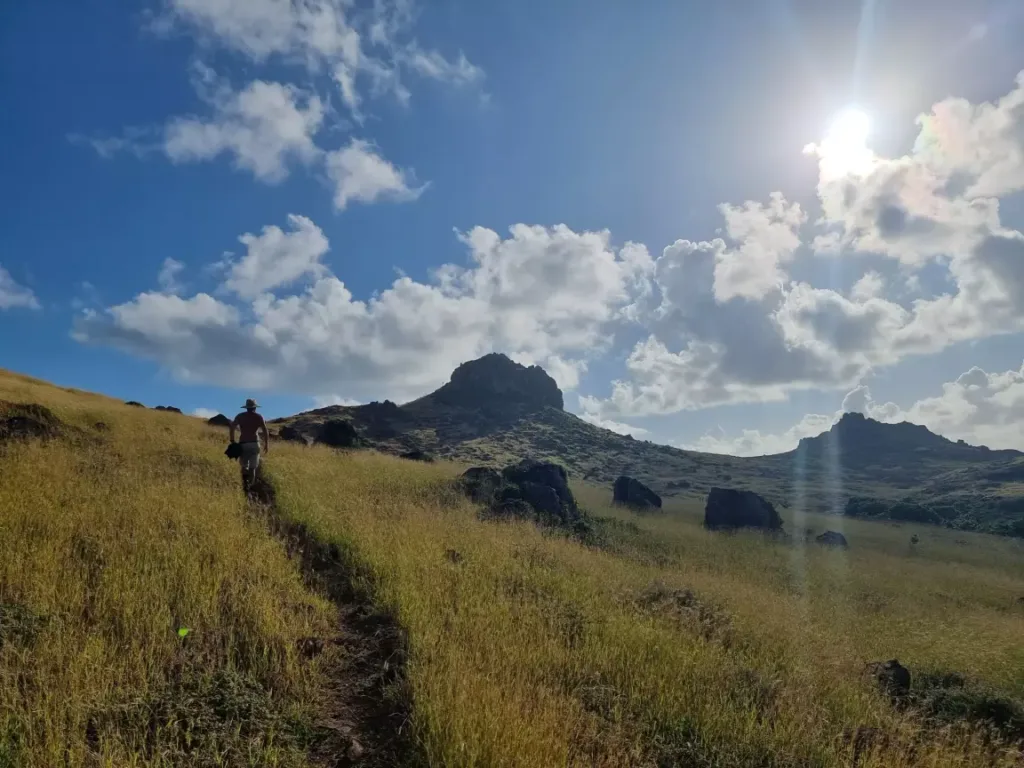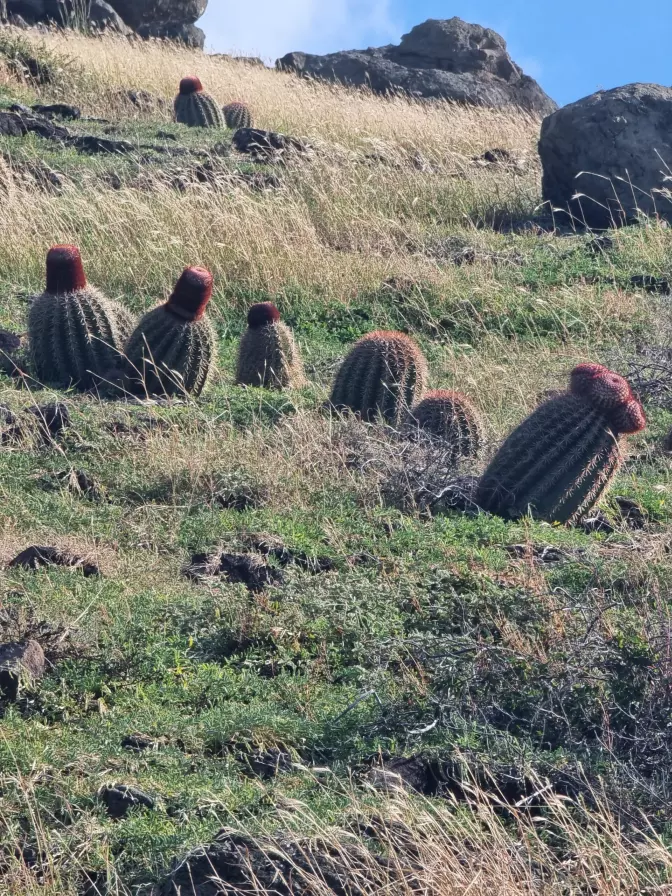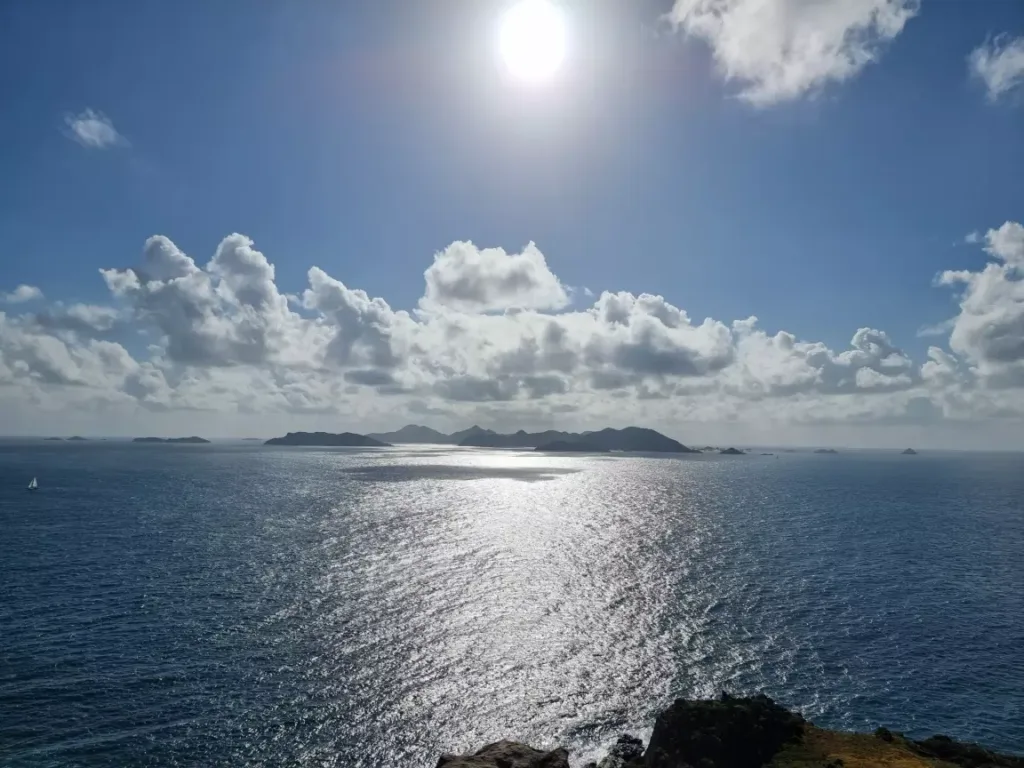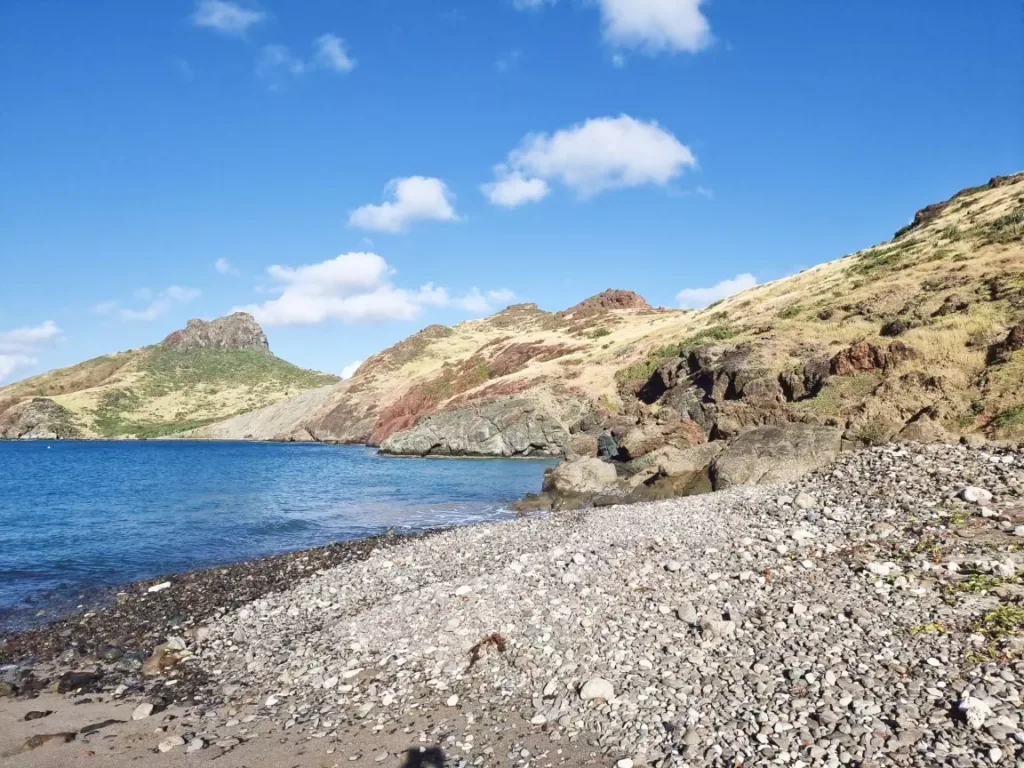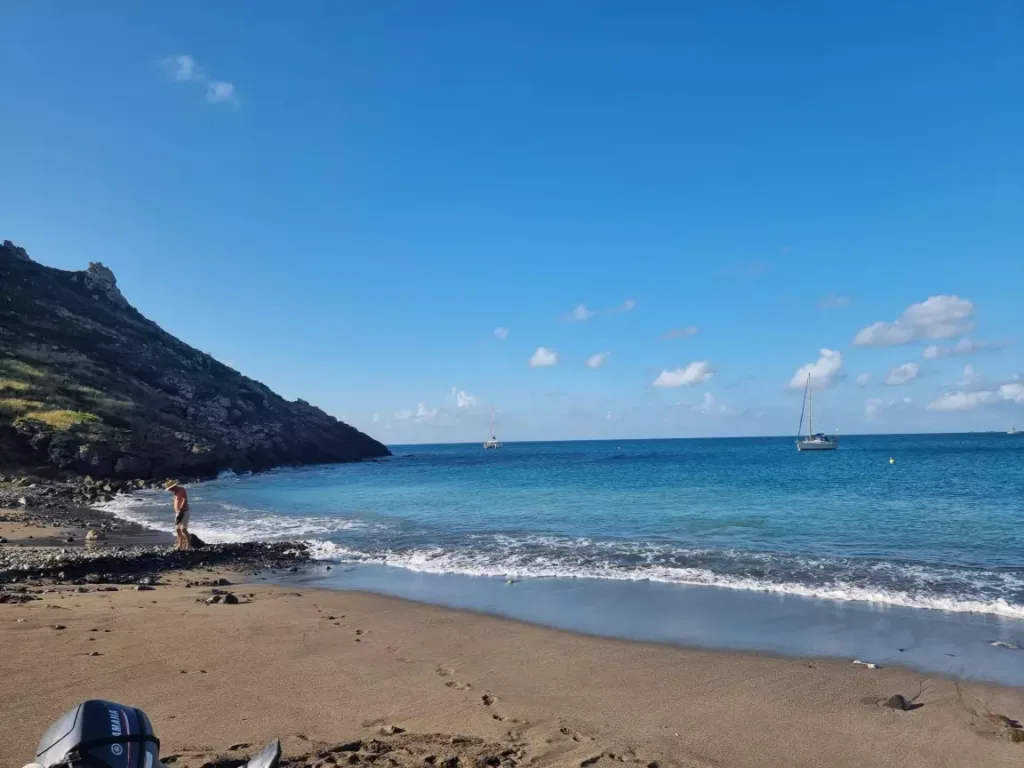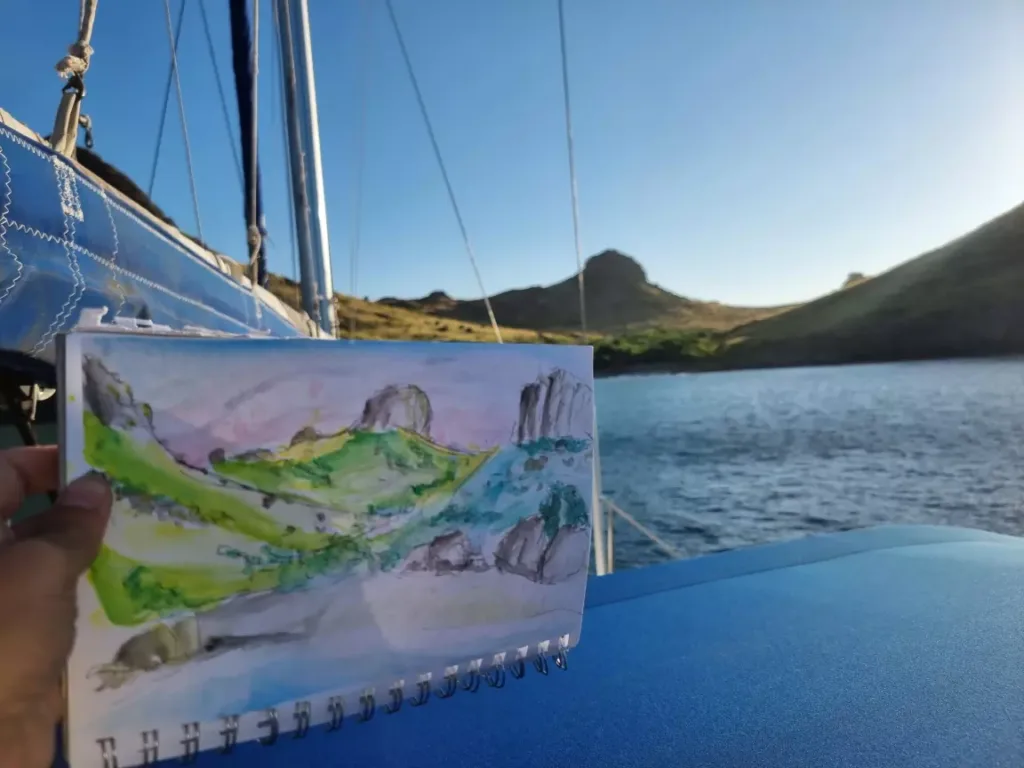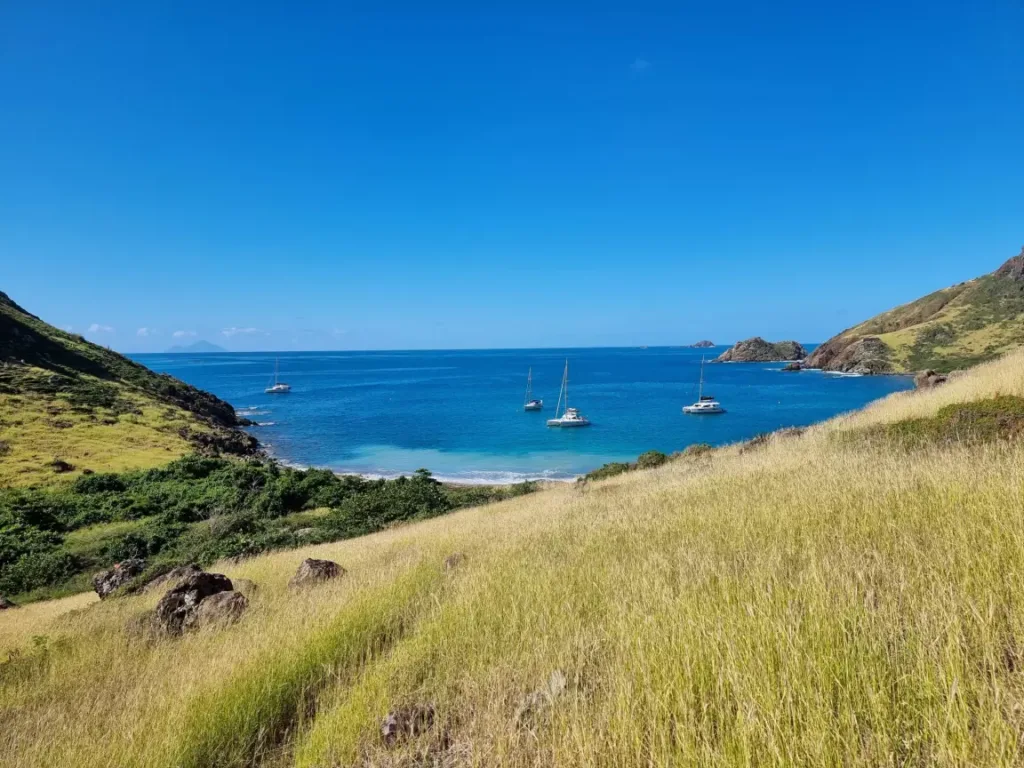 After a week of calm we are back in Gustavia for the last celebrations of the year. The stores have a short of supplies because of the last surge. Some containers haven't arrived yet so we will have to be creative for Christmas!
I wish you to enjoy the last days of this year,
Marjorie