Read the experience with the Somali Pirates in the Gulf of Aden
Venezuela!
Sea Life had a safe voyage from Grenada to Venezuela. Its a little more dangerous at sea so precautions needed to be taken harking back to Gulf of Aen times. The good news is I am loving Venezuela and will write up a detailed account for other cruisers wishing to come here.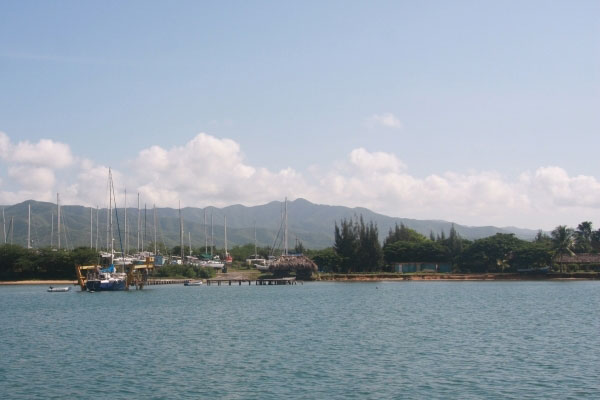 Meddrigals Swimming Pool is huge, with a resort and haulout facility in one. The Bar and Pool area is best…
June to September 2011 Grenada.
The Hurricane Season is affecting the Caribbean so Sea Life is spending a few months in the very green and pretty island of Grenada. Since its devastating communist revolution and resolution by force from the other Caribbean Islands and the USA in 1983 Grenada has evolved in to perhaps the friendliest island in the region. Its full of colour, music and delightful people.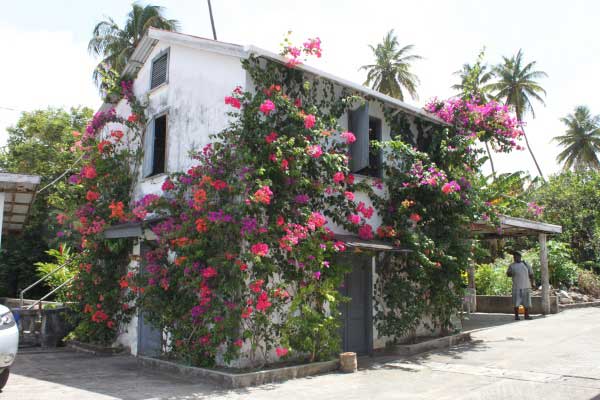 Just love the Boganvillia.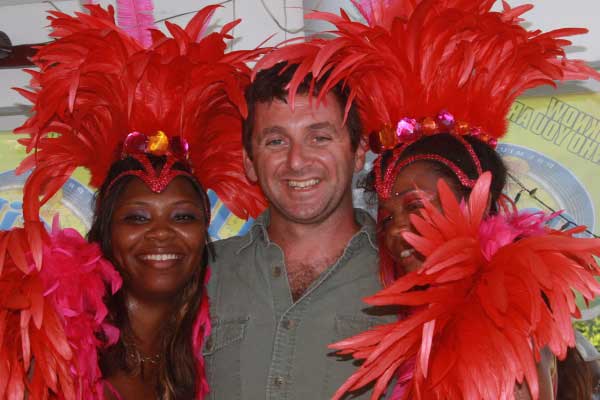 Its Carnival! Kim, right and her husband Rikki, of 'De Big Fish'.
April and May 2011 Antigua.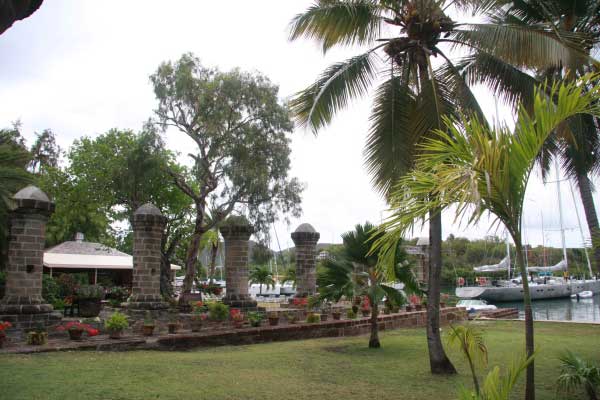 The most beautiful marina in the world is Nelsons Dockyard, English Harbour, Antigua. Horatio Nelson was a mere Captain in 1784 when he got the shove to the Caribbean – had he stirred up the wrong Admiral? Anyway, he had a rough time of it but left the place his name. Today many of the original buildings remain and yachts are tied to bollards he probably kicked. To make it even better the marina price is about $1 per foot of boat per night. Bad news is its booked out till after Antigua Sailing Week.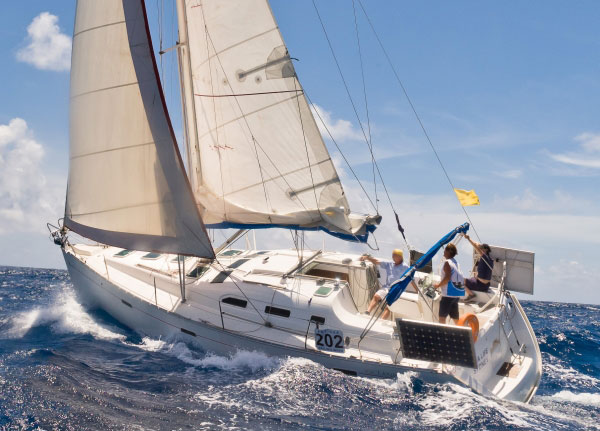 Sea Life cuts the opposition in Antigua Sailing Week! *Jason Pickering Photography
Sea Life racing in "Antigua Sailing Week", a 5 race series. Of course we are jus' cruisin'. Joining Sea Life is Brian and Kerrie Wexham from Sydney. After sampling the restaurants of Antigua we will be heading to Barbuda which is quite a wilderness compared to the rest of the Caribbean. We will be grabbing the snorkels for some of the most pristine coral. A great relax before Brian and Kerrie head back to the rat race.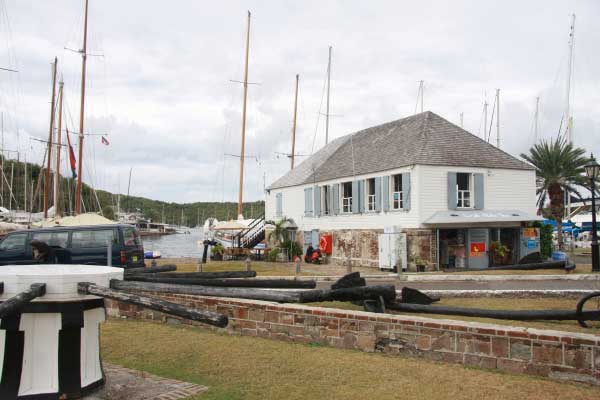 Nelson's Dockyard.
St Martin
Its Carnival time on the French side of St Martin. Marigot comes alive with the colour, music and movement with that slight French accent!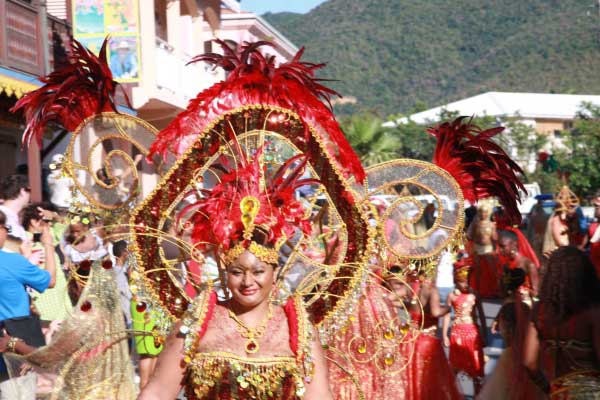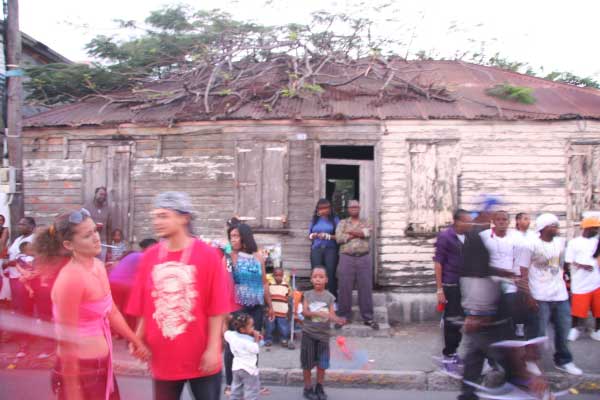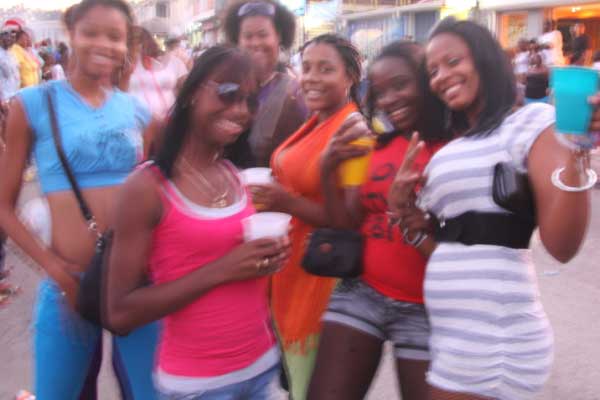 Carnival is for the locals and the streets are full with families… and everyone else.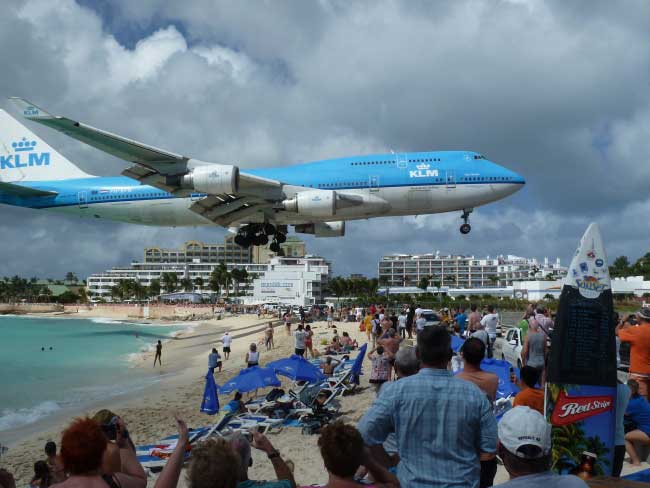 This photo is not faked! The airport ends right on the beach and the Sunset Beach Bar has a great, if not fractional close view. Its the only place in the world where noise isn't complained about.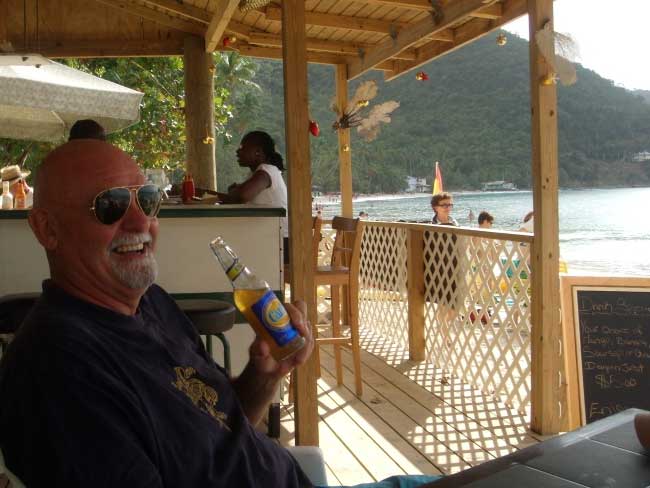 You can't leave your past behind. They follow you around the world! Its was a sensational few weeks when John Whitehall found Sea Life. Its was a mad mix of tourism, bars and … well, more bars!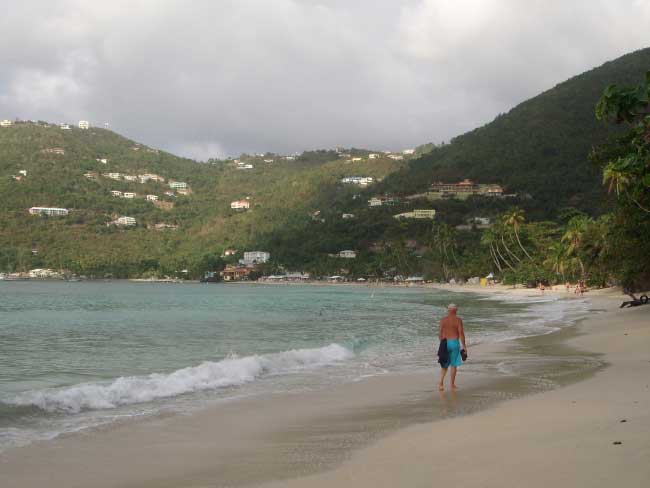 Its difficult work out if an anchorage will be good or not. Touristy to the max, but a very pleasant surprise was Cane Garden Bay, Tortola, The British Virgin Islands.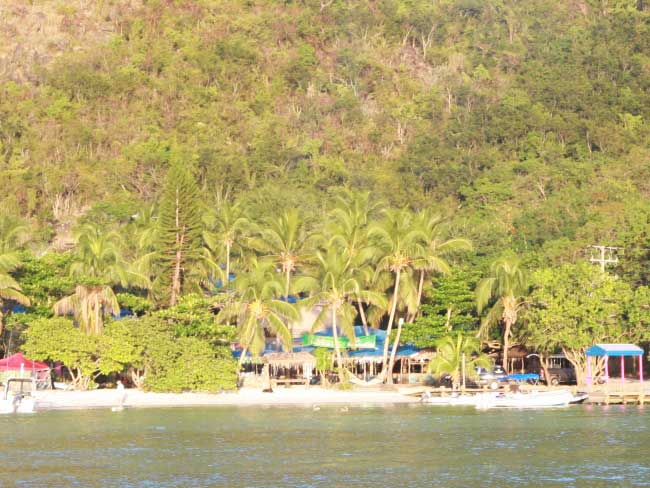 In some film Bruce Willis said one of the 10 things to do before you die is to go to Foxy's on New Years Eve. Looks quiet in this photo! Foxy and his Australian wife are great and I enjoyed New Years Eve 2011 in their wonderful restaurant and bar on Jost Van Dyke in the British Virgin Islands.