2010 saw 'Sea Life', the Beneteau 393 sailing yacht go through her most tumultuous year. Leaving Thailand just after New Year I sailed through the northern Indian Ocean into the pirate infested waters of Somalia via the Gulf of Aden. There we witnessed a real pirate attack on a container ship and were far to close to being caught ourselves. Then the magic of the Pyramids in Egypt, Turkey, Greece, France and the Mediterranean. I continued on to cross the Atlantic completing Sea Life's circumnavigation. What a year! so much so that its split into 2 web pages. part one and part two.
Read our experience with the Somali Pirates in the Gulf of Aden
Circumnavigation complete! 21st December 2010!
Current location – Arrived St Martin 21st December. Let me catch my breath and I'll tell you a story….
23 October to 22 November 2010, Las Palmas Gran Canaria, Canary Islands.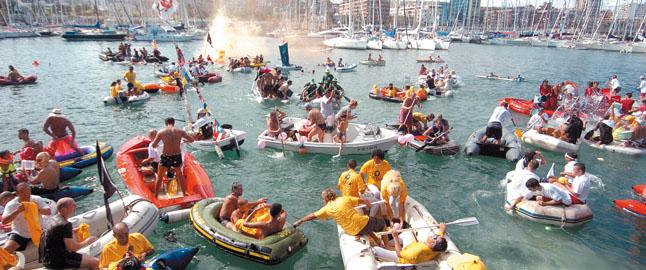 Don Pedro of the Texaco Fuel Outlet at Muelle De Portivo, Las Palmas hosts the anual Dinghy Race. We entered a combined Sea Life, Mojomo, Mollymawk team and of course won! OK, maybe we didn't win but we certainly had fun. Look CLOSELY and to the right of the white hard dinghy you will see the grey with black striped dinghy of Mollymawk, standing starboard stern is Matt of Mojomo; port stern loading ammunition bucket is Caesar of Mollymawk, port bow leading attacker Glyn of Mojomo and starboard bow is me.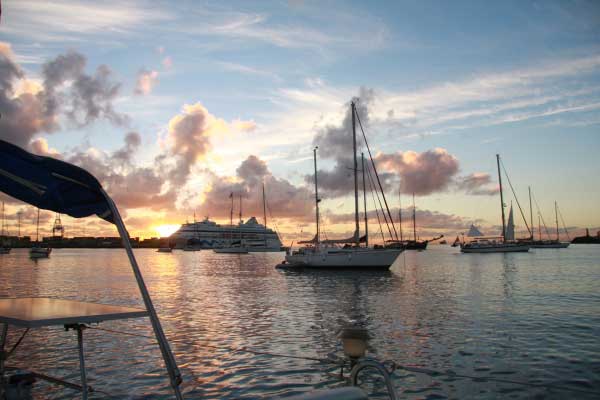 Anchored in the bay at Las Palmas are many boats ready to cross the Atlantic Ocean to the Caribbean. Inside the Maria are 250 ARC Rally participants who leave here on Novenmber 20th. However everyone else goes when they want to. Its a bit like migrating birds – we are waiting for the Hurricane Season to finish. But when is that? A couple of early birds have left, and the rest of us may follow suit within a few days of each other when each of us sniffs the air and thinks its right.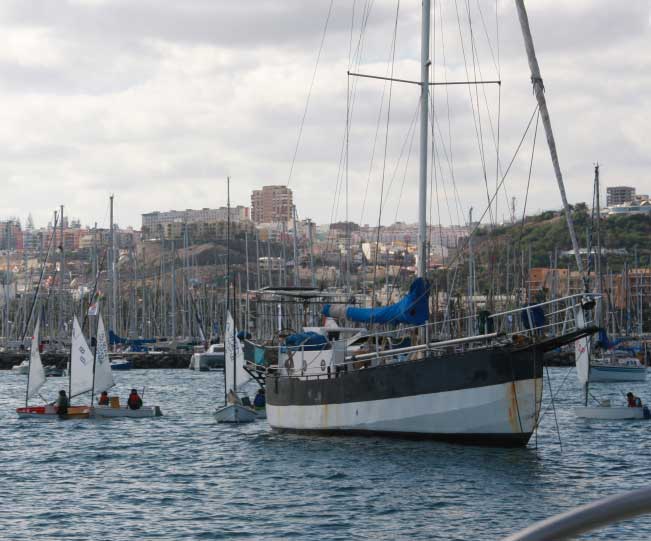 This fleet of Optimist dinghies use Vladimir & Céline's Kafeoli as a turning mark in their race. Crewed by teenage girls they identify their location with their screaming! They are very funny and verrry fast.
'Lil Dink the Zodiac dinghy that has done one and a half circumnavigations under 3 owners and over 12 years old is in semi-retirement. She has more leaks than an onion paddock and I am only using her once every few days to get into town. Even then I need to take the outboard engine off and chain it to the dock so 'Lil Dink can stay afloat. That gives me about an hour to race around and find bits for Sea Life and pump her back up again. She done herself proud so I don't mind. She gets full retirement as soon as Sea Life gets to St Martin in the Caribbean.
The ARC is a rally for sailing boats to cross the Atlantic Ocean from Las Palmas to St Lucia. It leaves here on November 21st. I am going further north to St Martin and will be leaving within a week of the ARC, before or after. The anchorage and tha marina are getting quite crowded as more boats come her in preparation for their great voyage. Its getting quite exciting meeting more people either ARCing or going over on their own.
23 September 2010 Arrived in the Canary Islands! Dropped anchor in Las Palmas the main town of the island Gran Canaria.
25th August 2010, Villefranche, The French Riviera -Cote D'Azur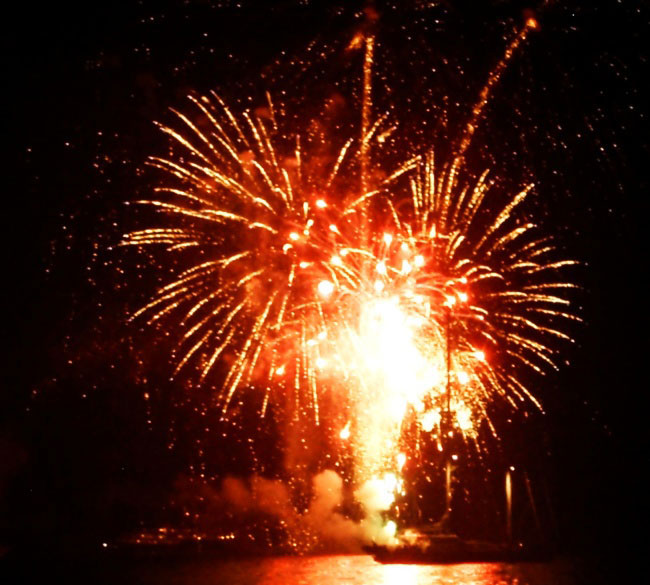 Fireworks are the french Riviera – a popular event in the summer!
A visit to beautiful Nice. What a lovely port and town. We enjoyed walking around the old town and seeing so many gorgeous buildings. The beach was very popular. There is wonderful shopping, we especially love the gigantic Carrefour supermarket, it has everything we could ever need!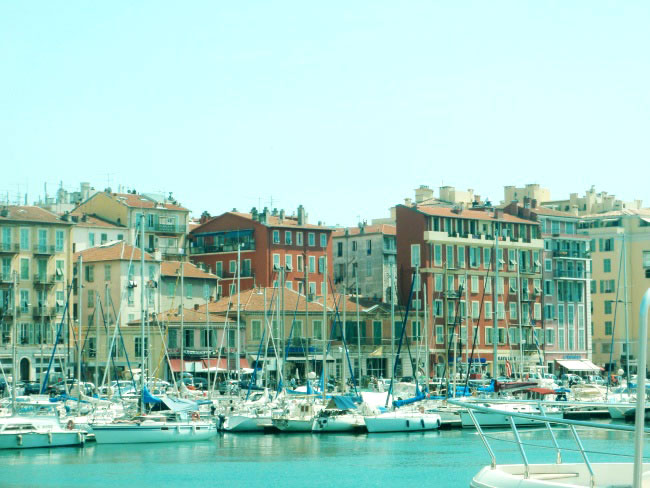 The lovely colourful port of Nice, France
Villefranche, a beautiful, safe anchorage. We are enjoying relaxing, eating lots of delicious French cheese and bread and loving France! Mark is enjoying the French wine too. We are taking a couple of weeks to relax after such a busy years so far since we left Thailand in January. We can take a bus to Nice, Cannes, Antibes or Monaco they are all very close.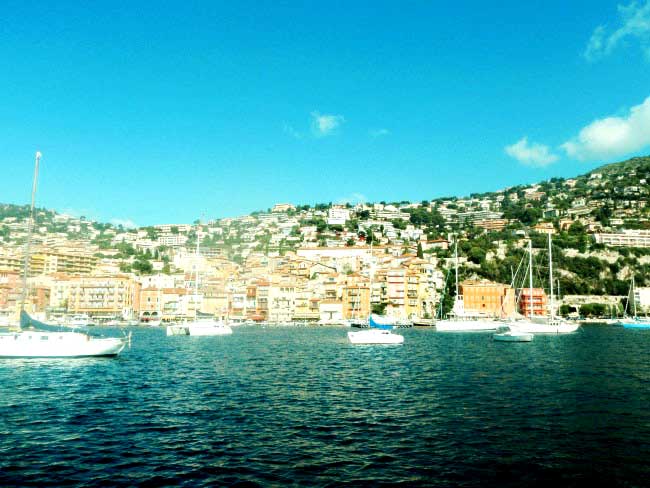 The lovely anchorage of Villefranche on the French Riviera with the cute town full of little, old narrow streets
7th July – Ariverdeci, Italy! Bonjour France! We arrived in France on the very wealthy, exclusive and famous French Riviera – Cote D'Azur with a sail past famous Monaco – Monte Carlo
4th August – Pisa – The quaint town of Pisa and a visit to the famous Leaning Tower of Pisa. We even got to walk inside the tower and up to the top. It was lots of fun and had great views of the town below us.
2nd – 5th August 2010 – Santa Margarita Ligure, Italian Riviera with a scenic sail past Portofino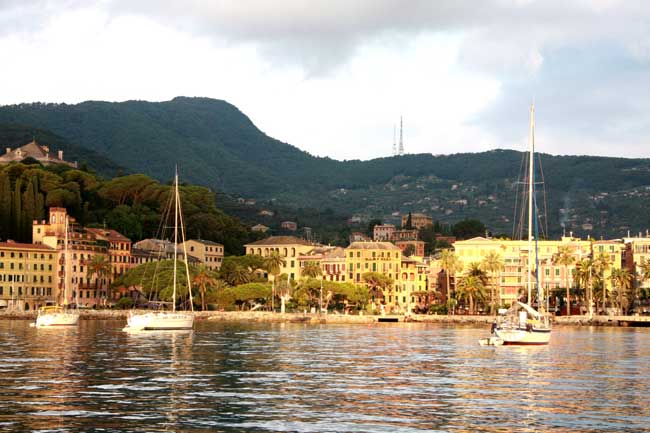 Lovely morning light over Santa Margherita Ligure on the Italian Riviera
30th July – Our first Med storm while at sea. Very nasty storm, strong winds (up to 70-80 knots), heavy rains and spray lifted up off the sea. We were healed right over and sailing along very FAST through the storm, a bit more adventure than we really needed!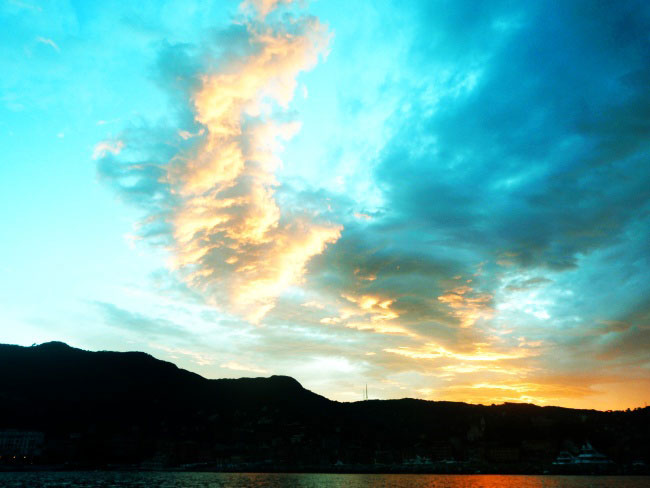 Some interesting clouds around the time of some stormy weather days in Italy
28th July, A lovely sail along to Almafi Coast and a sail by the famous Isle of Capri, Italy at sunset on the way to the Italian Riviera!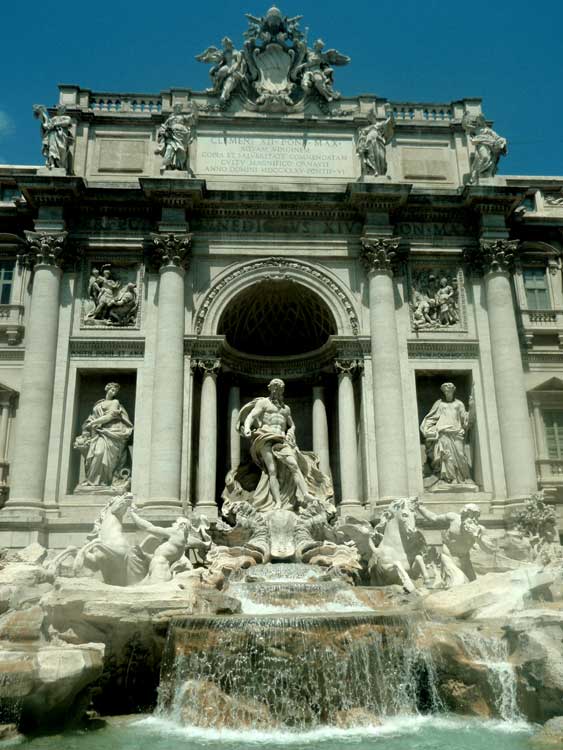 The beautiful Trevi Fountain where we sat and had our lunch during our walking day around the city of Rome
25 & 26th July – Pompeii & Rome, Italy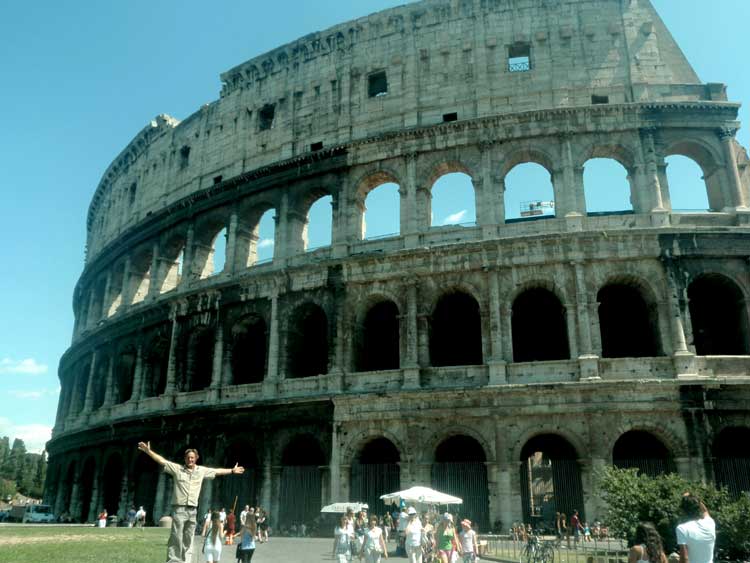 Mark outside The Coliseum, Italy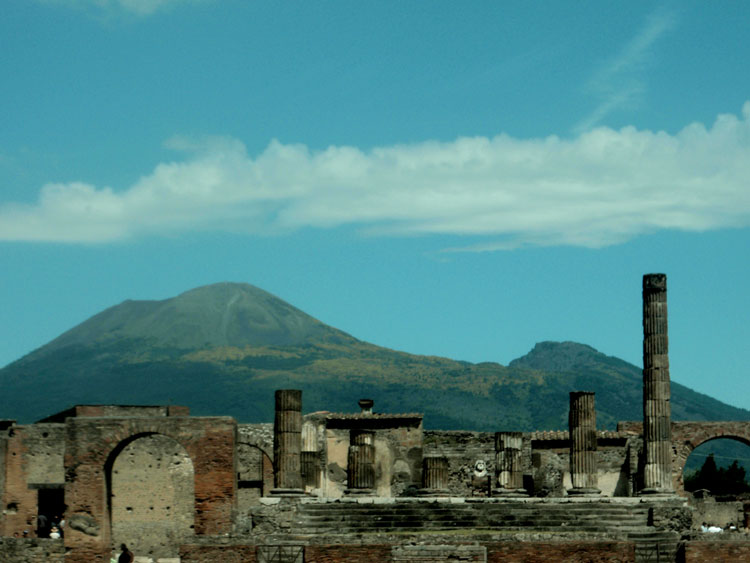 A lovely view of Pompeii with Mount Vesuvius in the background
24th -28th July- Salerno, Italy! A beautiful Italian town with lively Italians, atmospheric piazzas (public squares), puppet shows and wonderful gelato!
21st July – Scenic sail past Stromboli Island, Italy. The volcano puffed away all afternoon and we drifted around the West side of the island to see the amazing night time explosions – black smoke and red fiery ash along with the rumbles of the volcano. Just like watching a nature documentary only it was happening right in front of our eyes and we had the best view on the deck of Sea Life. So beautiful and mesmerizing!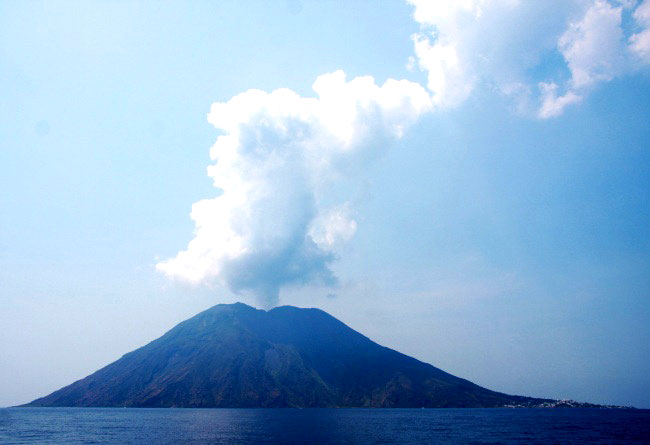 The beautiful nature wonder, Stromboli Volcano a sight to see on approach to the island and at night!
20th July – a nice calm motor at night through the famous Straits of Messina, Italy
16th July 2010 – Goodbye beautiful Methoni, Mainland Greece, onwards to Italy!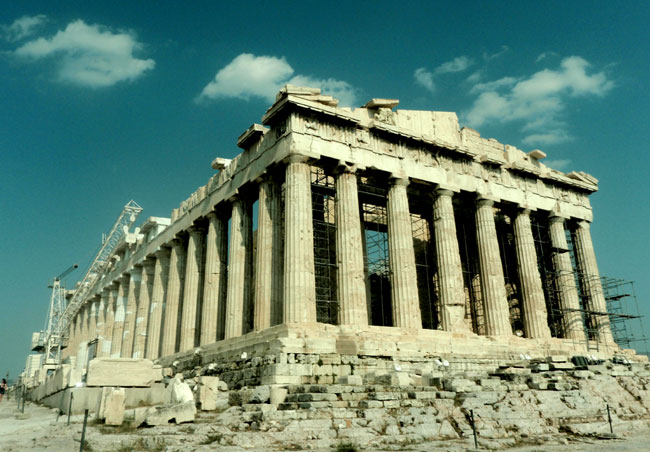 The Pathenon, a site we saw amongst many others on a land trip to Athens, Greece
10th -16th July 2010, arrived on mainland Greece – Methoni! We love Methoni, it had a wonderful, safe anchorage. A very pretty, very Greek, local town with a great pub. We found a gorgeous little cove to swim in which had the clearest (see through) water we have ever seen, it was calm and peaceful and you had the beautiful historic fort and castle right behind you. Just glorious.
8th July 2010 – A scenic sailing tour past Santorini and through the beautiful islands of Thira, The Cyclades, The Greek Islands!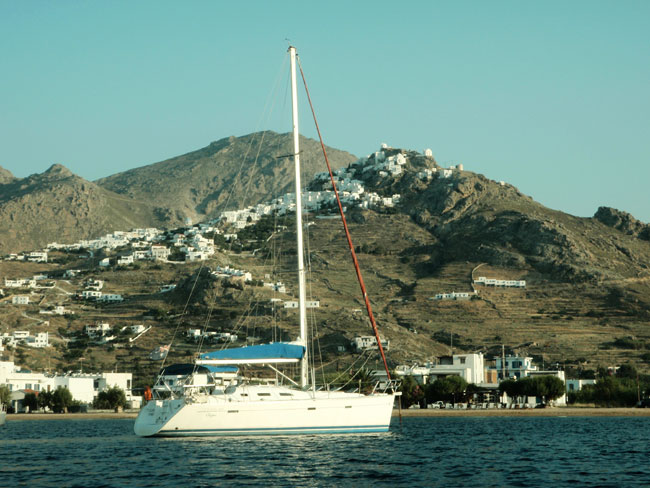 Sea Life happily anchored in the bay of Serifos with the lovely old Chora village behind her going up into the mountains
7th,8th July July 2010 – Folegandros Island, The Cyclades, The Greek Islands!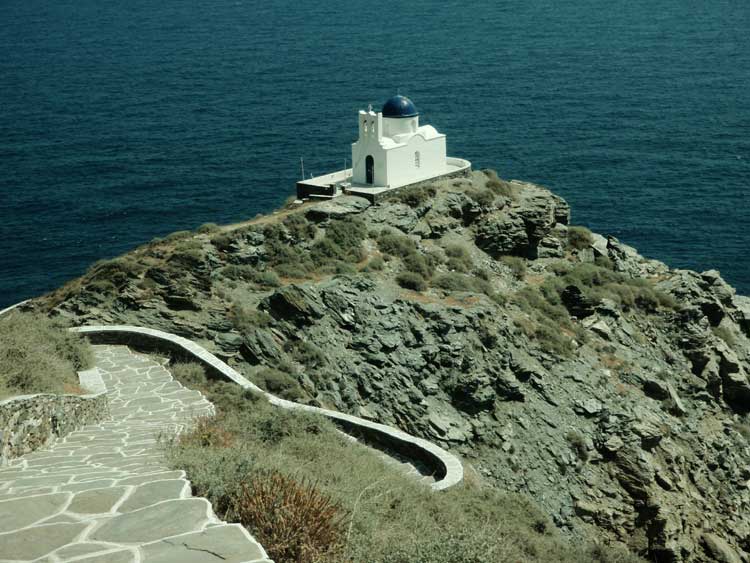 The view from the town of Kastro to the lovely blue domed church sitting on the edge of the island
4th – 7th July 2010 – Sifnos Island, The Cyclades, The Greek Islands!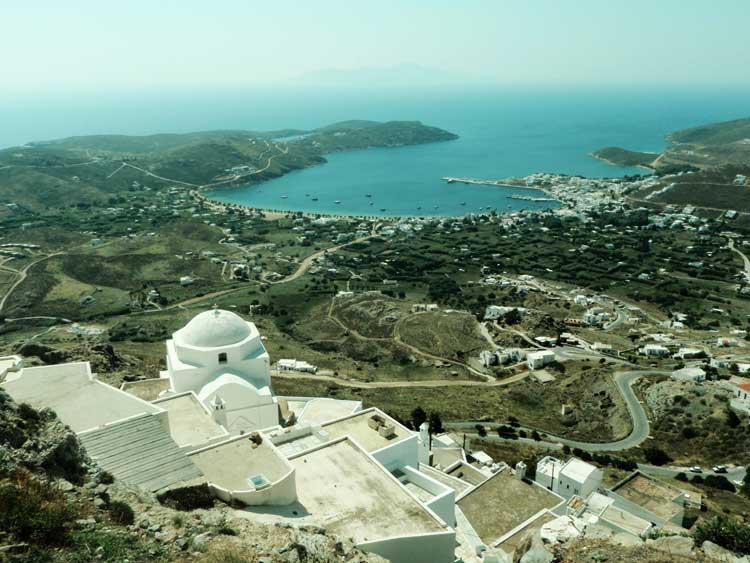 The view from the chora in Serifos down into the town and the bay
3rd, 4th July 2010 – Serifos Island, The Cyclades, The Greek Islands!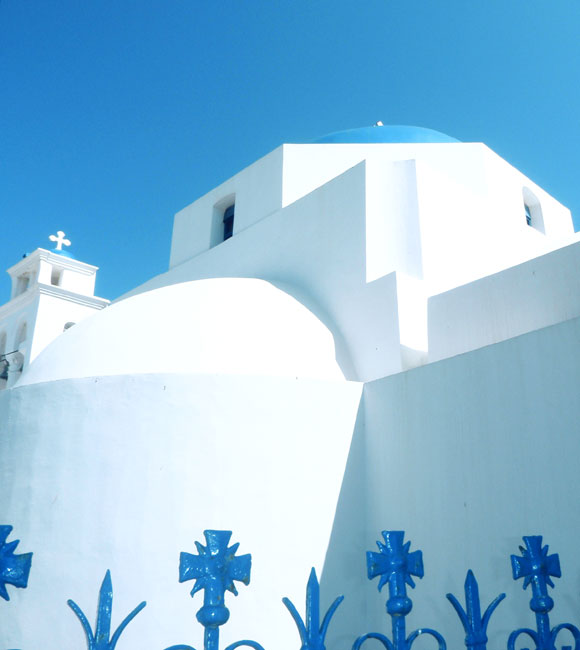 A beautiful blue domed church in the chora (village) on the mountains in Serifos
29th June – 3rd July 2010 – Syros Island, The Cyclades, The Greek Islands!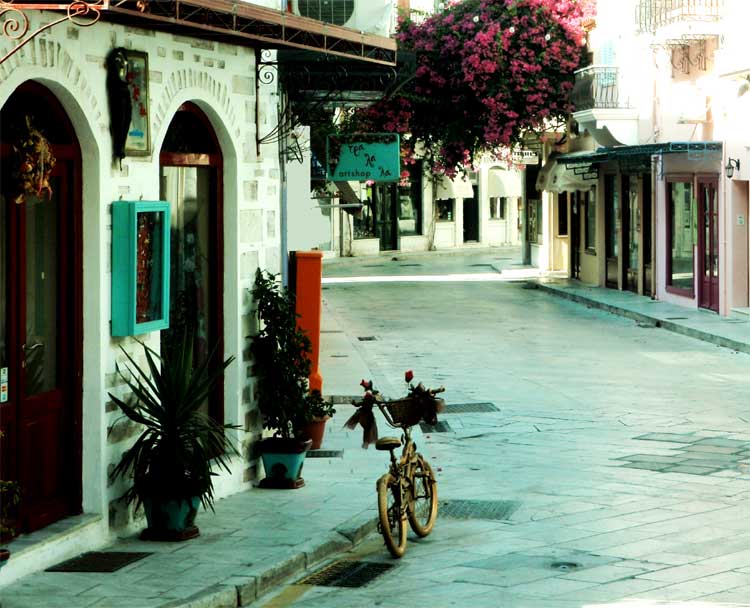 A lovely quaint street in Syros with the famous bright, colourful Bougainvillea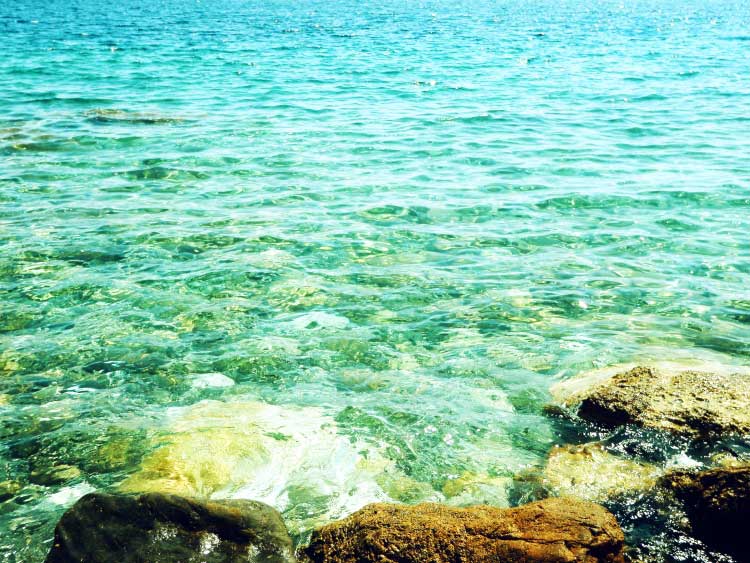 The beautiful crystal clear water at our lovely little beach just a short walk from Sea Life in Syros. We swim here many times each day, it is lovely and refreshing during the warm summer days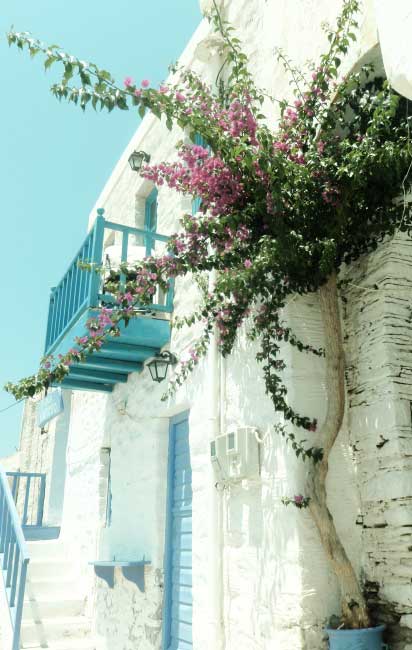 beautiful bouganvilla gracefully sweeping off a cute white and blue Greek house in Syros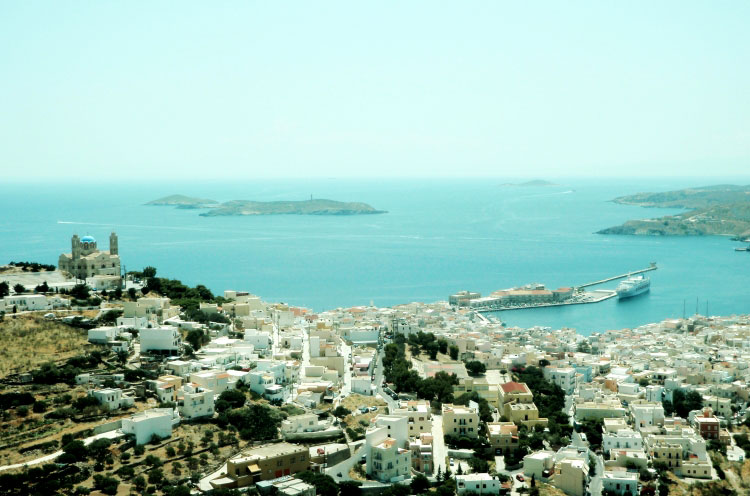 A beautiful view from the hill of the town of Syros (after our long walk through the town and up step hills and stairs!), blue domed churches and Seas Life tied to the harbour quay somewhere down below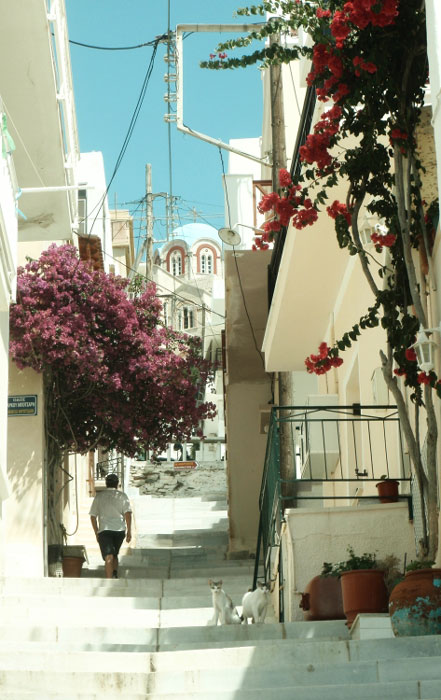 A cute, narrow, marble Greek street with beautiful Bougainvillea, blue domed church, Mark and two perfect little pussy cats posing for the photo
29th June 2010 -Hello Greek Islands! Yay we are now in Greece cruising the beautiful Greek Islands. Sea Life is now in Europe! How exciting!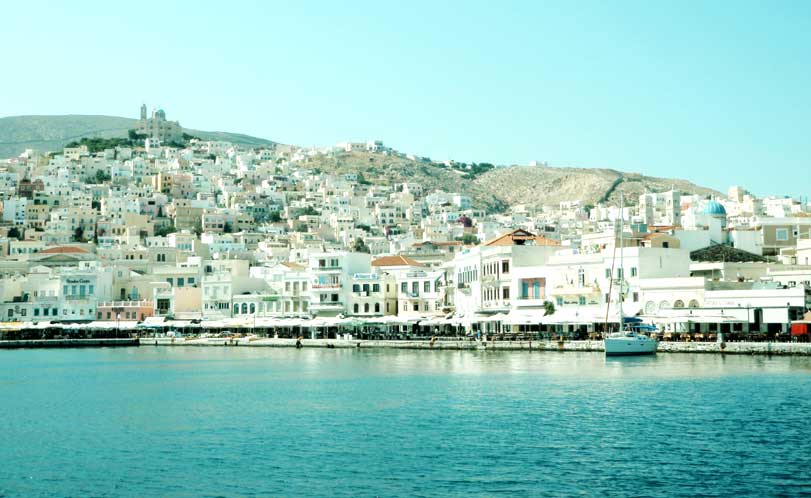 Lovely Miss Sea Life happy to be in Greece and tied to the very nice harbour quay in Syros with restaurants and the town behind her. Syros is a beautiful town with marble streets and marble buildings everywhere, very nice!
29th June 2010 – Arrived in Syros, Greece, Cyclades – Greek Islands!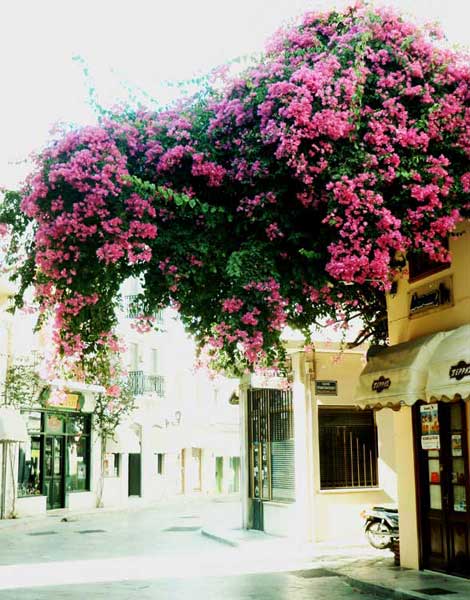 Beautiful bouganvilla gracefully decorating the charming street in Syros
FOR MORE PHOTOS SEE OUR 2010 PAGE FOR THE FIRST HALF OF OUR 2010 CRUISING YEAR! TURKEY, EGYPT, RED SEA, OMAN, AND THAILAND.