Our Life At Sea – Cruising in 2008! Here is what Mark & Sea Life got up to in 2008, our very first year of cruising.
31st December 2008 – New Years Eve on Sydney Harbour was an amazing New Years Eve on gorgeous Sydney Harbour. We had our friends Tanya and Blair aboard for a lovely evening and our friends on Fast Forward where anchored close by. That afternoon we had a lovely cruise around the harbour (which was very clam and not too busy as most boats had already got a spot at anchor), then found a perfect place to anchor at about 7pm for the evenings celebrations. We were very close to the Sydney Harbour Bridge and the Opera House with stunning view of both and the city backdrop.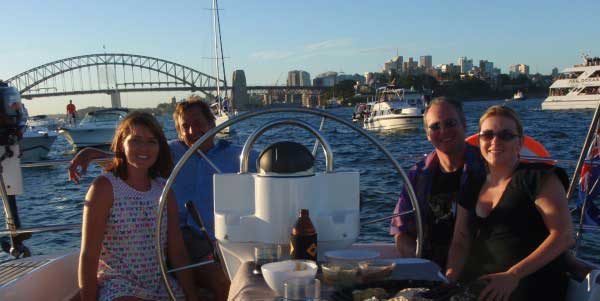 Fireworks on Sydney Harbour NYE.
We all sat back, relaxed, filled ourselves with yummy nibbles and drinks and watched the beautiful afternoon float into a glorious evening with the most beautiful sunset and exciting, yet peaceful atmosphere, filled with laughter and the feeling of how wonderful it is to be alive. What a beautiful city Sydney is, the harbour really put on its most beautiful face for us and all the other boats on the harbour that wonderful evening!
The 9pm fireworks were wonderful and followed by an even more spectacular display at midnight. The fireworks were amazing. We have seen them from land many times before, but they were a thousand time more beautiful and special from the water and they were even more beautiful and meaningful from the view of our own boat Sea Life. A wonderful evening (Sea Life had a ball too), the fireworks were even more beautiful than I can put into words and the evening was a lovely reminder of all we have achieved and experienced in 2008. 31.12.2008.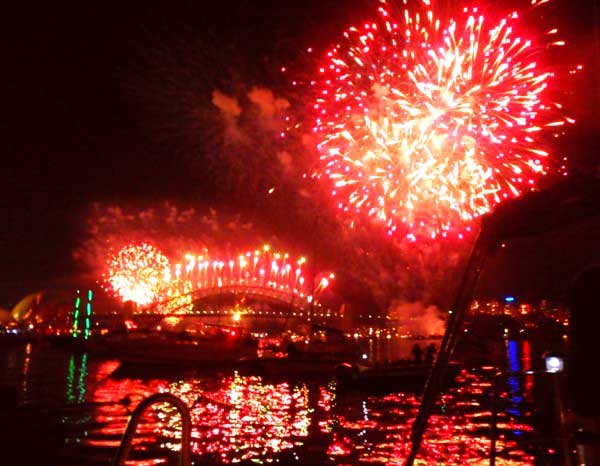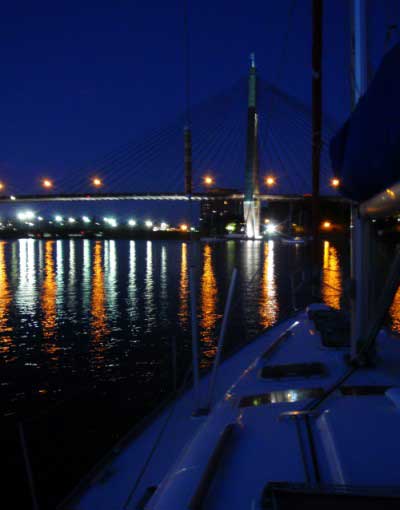 Boxing Day, we enjoyed a lovely sail out the heads and over to famous and stunning Bondi Beach (where I used call home), then we enjoyed coming back through Sydney heads and into the harbour as the race fleet for the Sydney to Hobart race was starting the race, it was great to see the boats raising their sails and begin the race out the heads. We also enjoyed coming back through the mass of hundreds and hundreds of various spectator craft of all shapes and sizes, it was a fun and exhilarating experience.
December 2008 – Sydney Australia! We are back in Sydney again for a little while.
We have been busy painting Sea Life's bottom and doing a little job or two for our lovely boat. Today we did our first coat of anti-fouling today and have some more to do over the next day or so. It is lots of fun and we are having a great time learning some more boat skills.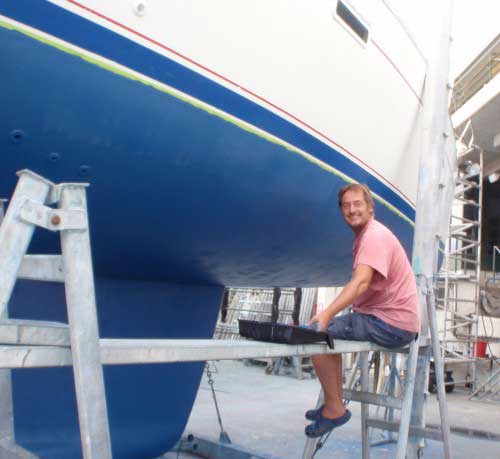 It is big job but Sea Life is looking gorgeous with her new paint and she is very happy to get sone extra TLC after a long time at sea with long passages and many miles over the past 8 or so months. Nic's birthday is coming up very soon and we are looking forward to having our very first Christmas on Sea Life.17.12.2008.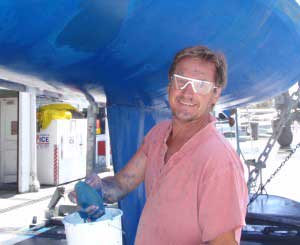 November 2008 – Cowan Creek & Smith Creek (near the famous Hawkesbury River) New South Wales, Australia.
We are having a wonderful and relaxing time in Cowan Creek NSW, the area is full of beautiful Australian bushland and right near the Ku-ring-gai Chase national park. We have made friends with the local ducks, Cormorants, Jellyfish, Eagles, Kookaburras and other lovely wildlife here. The sunsets are gorgeous and the native flowers here on our bushwalks are most colourful and lovely! We feel very spoiled as we are able to have fresh water sun showers under the most stunning waterfall we have seen so far in our cruising life. The sounds, smells and sights of the Aussie bush are so special and unique; Australia really is such a beautiful country! We are having lunch today at the delightful Cottage Point Kiosk, which has the yummiest hamburgers around and great, friendly service. 5.11.08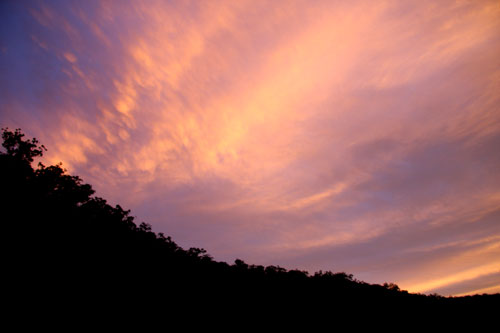 October 2008 – Sydney Australia.
Wow, what an amazing time we had in Sydney, our old home city. It was wonderful to catch up with our friends and family. Thanks to all of our friends who took the time to catch up with us on our short visit. We had a wonderful time taking friends out for a harbour cruise on our beautiful home Sea Life.
It was such an amazing feeling sailing into Sydney heads after almost 2 weeks at sea and then to have the joy of spending some time out on the harbour on our own boat. We could never get sick of going under the Harbour Bridge or sailing really close by the Opera House; the harbour is so busy and so beautiful. We enjoyed staying at the Royal Sydney Yacht Squadron which is my yacht club and spent a couple of weeks enjoying Sydney. 3.11.08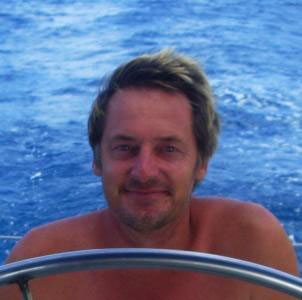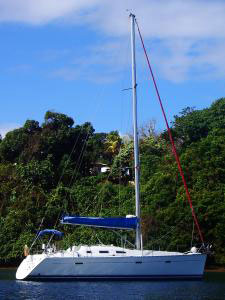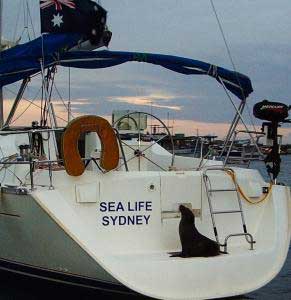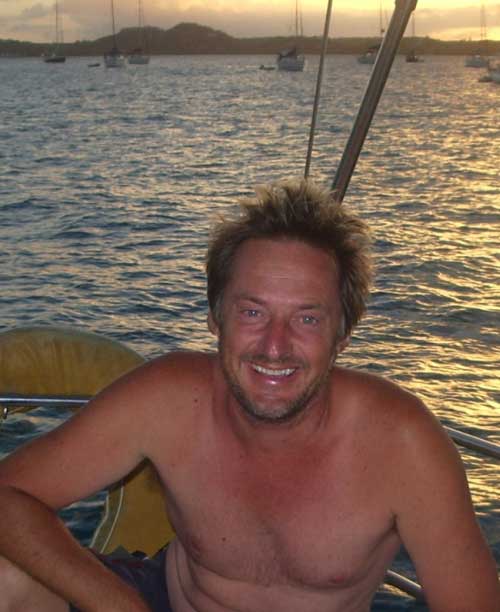 Our Life At Sea
Heading to Sydney Australia! Down Under….
We are sailing out of Neiafu, Tonga Friday 19/9 and are sailing to Sydney, Australia….home to the land down under for a short visit and then we will be off again cruising. We are looking forward to catching up with our wonderful friends and family and having lots of Aussie BBQ'S and fun in the beautiful city of Sydney. Smiles, Mark & Nic oxoxxo 18/9/08.
Tonga!!!!
We are now in the beautiful Kingdom of Tonga! Mark and I are enjoying the lovely islands, the beautiful water & fantastic snorkelling.The people of Tonga are so friendly and sweet! We are having a fantastic time relaxing and enjoying this beautiful paradise. We had a funny experience sailing in, Mark lost his birthday when we crossed the international date line! But we had a nice birthday day for him the next day which was still just as special. 01.08.08
Guess where??????????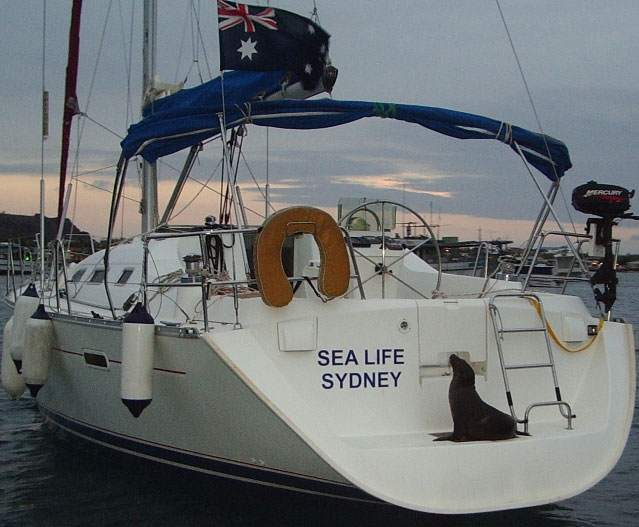 Galapagos!!!
We are now in the very beautiful Galapagos Islands and are having the most wonderful time! We went on a water tour of the area on Tuesday and had the most amazing experience swimming with the beautiful wild Sea Lions in the beautiful Pacific Ocean. It was amazing, the Sea Lions are so cute, friendly and playful. They love to come up close to your face and say hello and then swim upside down around you. It was such a special moment for us both.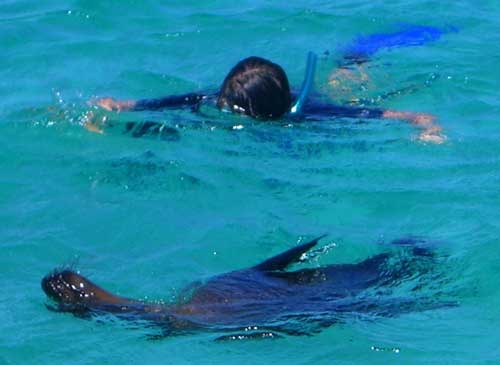 Full information on Panama Canal and the Galapagos Islands click here
Sea Lion Video made in the Galapagos
We then went and snorkeled through the famous Kika Rock which is a huge rock that we sailed past on our way into the Galapagos. We sawm through a channel in between the two sections of the rock and all around the huge rock. We saw turtles, beautiful fish, more sea Lions, coral, starfish and all sorts of other lovely sea life. It was just so beautiful and looking up from the water at the towering rock was just fantastic. We never thought we would get to see the rock that close.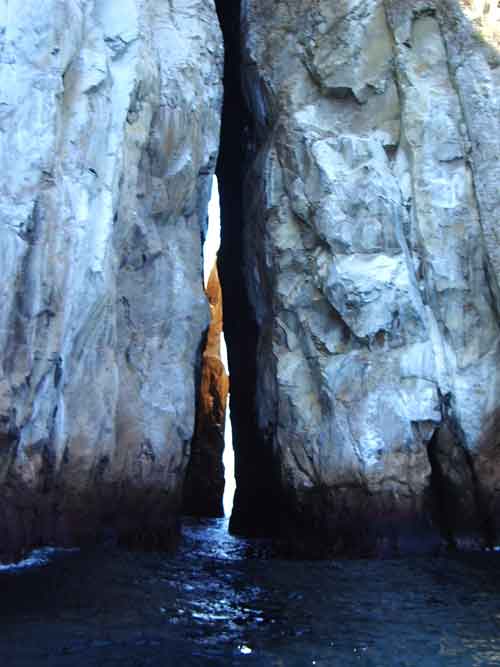 We also took a land tour on Wednesday and saw the famous Tortoises & Marine Iguanas. Galapagos is very beautiful both on water and on land. It is a very special place. The Sea Lions are my favorite though, they even come and visit us on our boat which is so cute, sometimes we have a baby one, and other times we have two or three adults at one time. They have such beautiful playful personalities and they are very intelligent too! 10/07/08.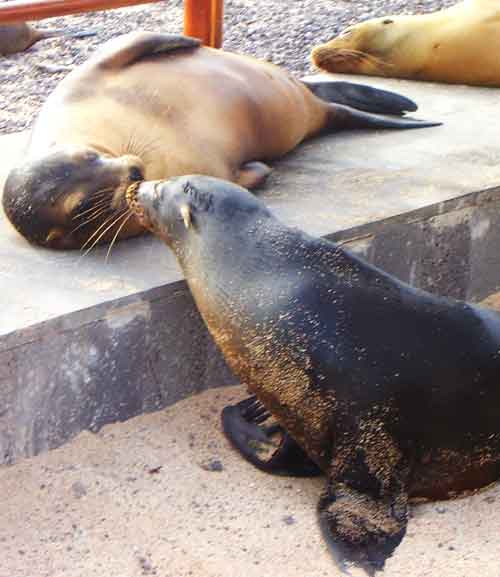 Full information on Panama Canal and the Galapagos Islands click here
We transited the Panama Canal Thursday 12th June (Panama time).
We leave Colon Thursday with 2 other boats and all go through the first 3 Gatun locks (which are locks going upwards – usually you have a large ship in front of you) during the evening, then we separate from the other boats, pick up a mooring for the evening (at midnight) in the beautiful lake, say goodbye to our first advisor, then have a little half way celebration, then relax & go to sleep. In the morning our second advisor comes aboard (8am approx) and we motor up the canal (35 nautical miles = 70kms) towards the last 3 locks (which takes a few hours- all morning and into the afternoon), we then nest up (tie up) again to the other boats and go through the last 3 locks (which are downwards locks) and then enter the Pacific side and anchor there.
We might spend a few days there or a week and do some provisioning etc before we set off to beautiful Galapagos Islands and then cross The Pacific Ocean. We are so excited and are having a wonderful time in Colon and getting ready for our exciting advenuture!!
Full information on Panama Canal and the Galapagos Islands click here
We sailed from Saint Martin to Cristobel Harbour, Colon, Panama. It was a gorgeous sail which took us 10 days. We had a wonderful time relaxing, sailing and watching the ocean and all of the sea life around us. We even caught a lovely big tuna, which was just delicious! We saw 3 pods of dolphins, flying fish, sea birds, beautiful star filled nights, a full moon, and the magical bioluminescence which are microscopic algae that generate light, they look like sparkling faires dancing on the water around the boat. It is amazing!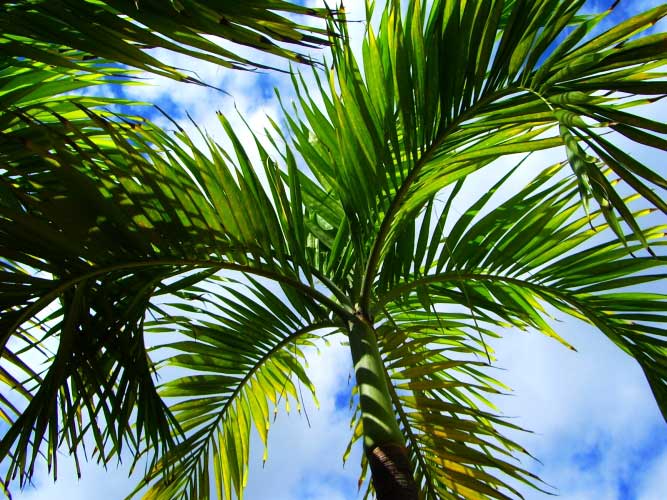 Just finished out 1,100 nautical mile sail from Saint Martin to Colon, Panama. Thats over 2,000kms! Mmmmm those tuna taste great! 25/05/08
We have received our Australian registration and put our Australian flag on Sea Life. So she is now an offical fair dinkum Aussie! We also visited the beautiful & historic Fort Louis.
Tonight we are enjoying another beautiful Caribbean evening at Grand Case, in Saint Martin. We can hear the live French music from the shore and are sleeping on deck tonight in the gentle cool night breeze. Tomorrow we are going to take a short day sail and try out our new fishing hand reels and see if we can catch a nice yummy fresh tuna from the back of the boat. 08/05/08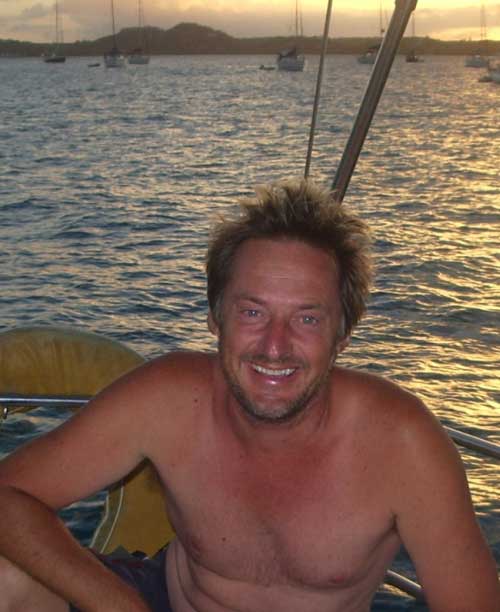 We have been living aboard our lovely boat "Sea Life" now for two weeks and are anchored at Grand Case on the French side of the island of Saint Martin in the Caribbean. Life on our boat is just glorious and we are enjoying it so very much. We are getting to know our boat and enjoying some treasured sailing time. Grand Case is a beautiful area, so peaceful and just gorgeous!
Today we are going to "Walrus" which is our term for simply relaxing and doing nothing but enjoy the beautiful Caribbean (or in other words to just be completely relaxed and laze in the sun like a Walrus does). We might go for swim, or do some turtle spotting, or have an afternoon nap… but whatever we do we will be relaxing and enjoying our time "Sea Life". 24/04/08