2013 – The Caribbean
Current Location: Grenada, The Caribbean
Grenada Carnival!
A full week of the most exciting, colourful and weird parades throughout Grenada. Many center on the Carinage in St Georges.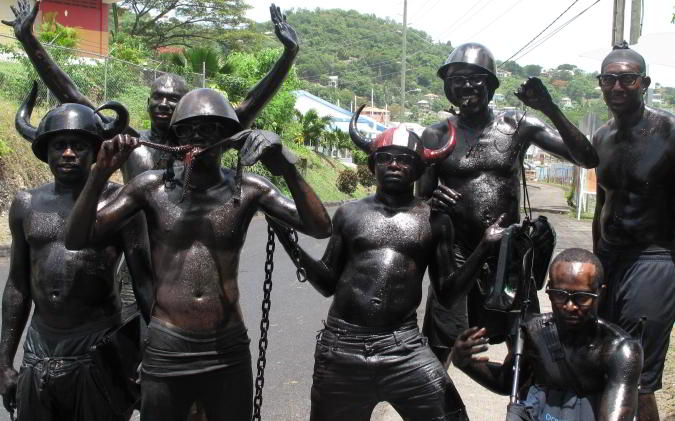 J'Ouvert starts before dawn and it the weirdest parade I have seen in the world. Holding fish in their teeth, dragging chains and covered in old oil its spooky seeing them trudge through the remnants of the night. And whats with the horns?

The colour is what we all expect!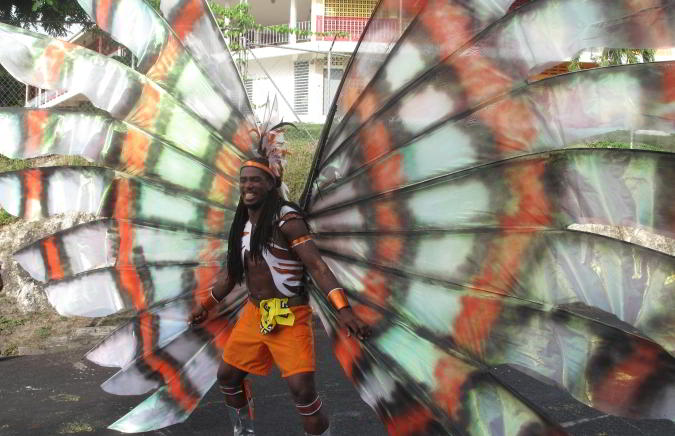 The Lion Fish, an introduced pest, is taking over but the fishermen treat it with a respect.
Fire Destroys Boat "Uisge Beatha" in Grenada June 14 2013.
A hundred meters from Sea Life a beautiful new 80 foot Jongert built Aluminum boat "Uisge Beatha" caught fire before dawn 14th June.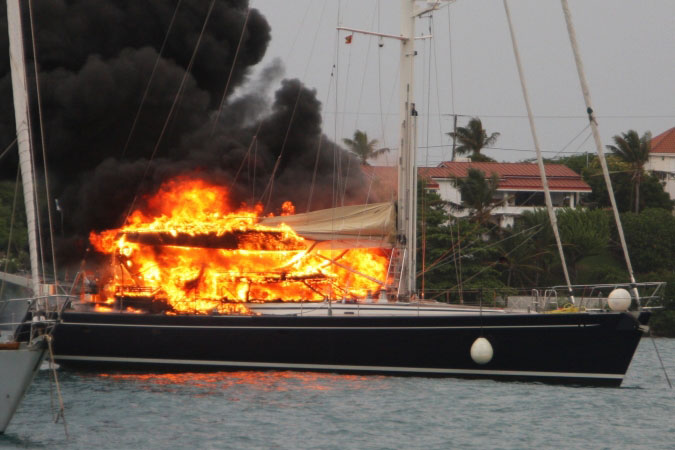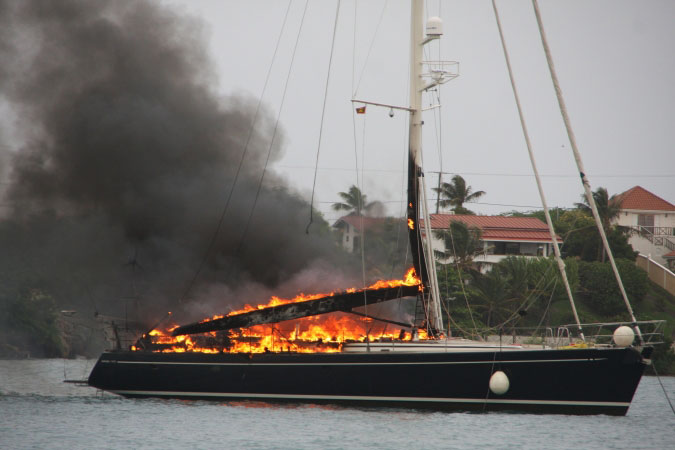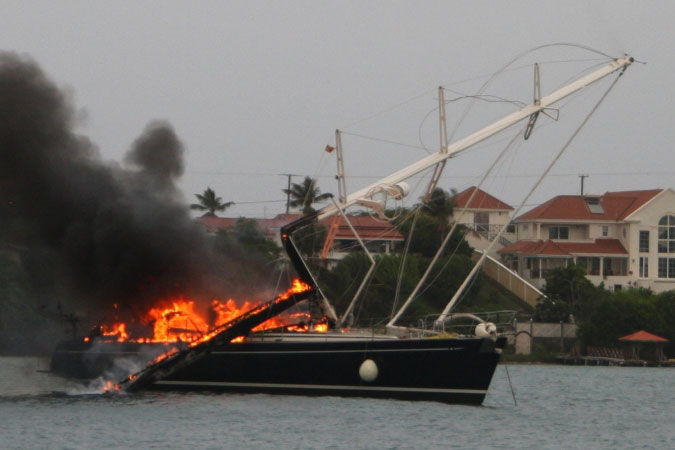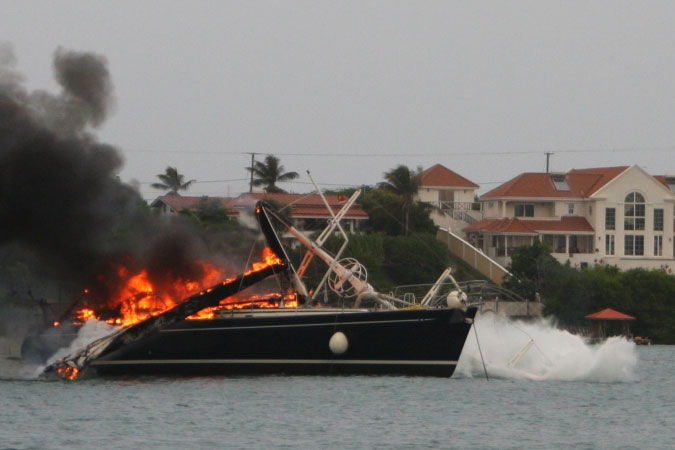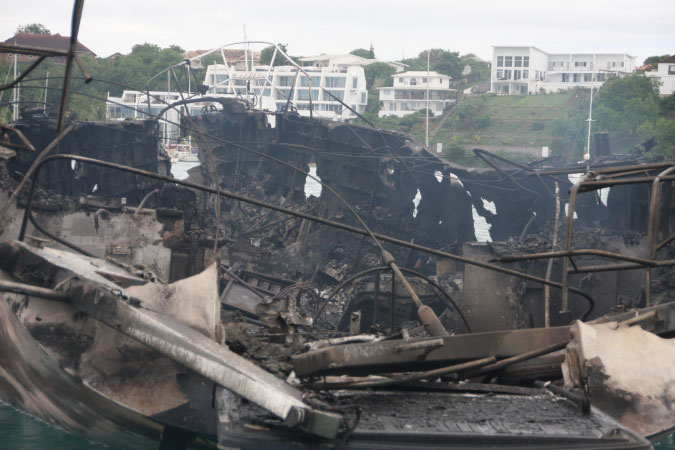 May 2013, The Caribbean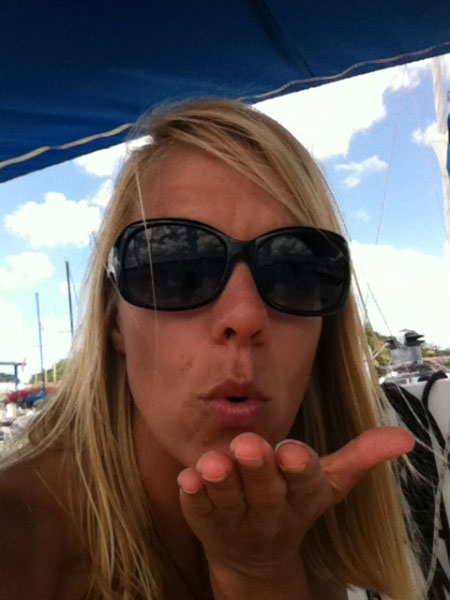 Nat wishes Sea Life goodbye in Martinique.
Fort De France, Martinique is a stunning small historic town surrounded by a much more modern city. The anchorage is bliss at sunset.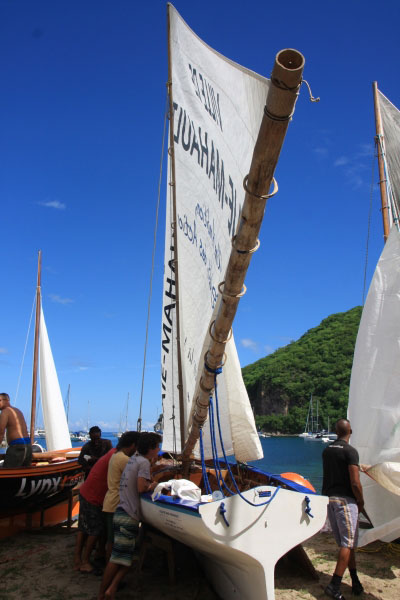 May 2013 in Deshaies, Guadeloupe sees a very strange yacht race with traditional boats. Theres a fleet of 40, all immaculately maintained, sailing most Sundays.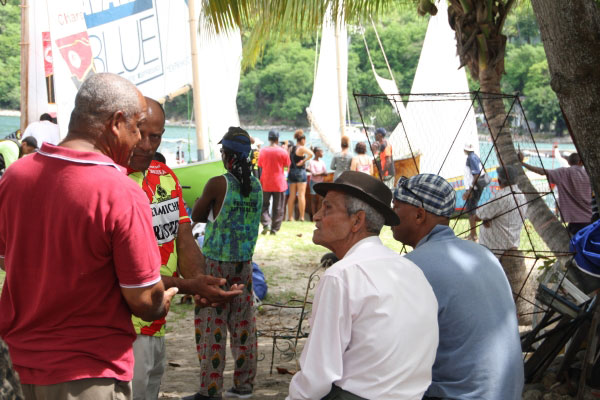 Nat did give Ali a hair cut before Ali could head to London. One doesn't want Aussie performers looking like wooly sheep in Piccadilly!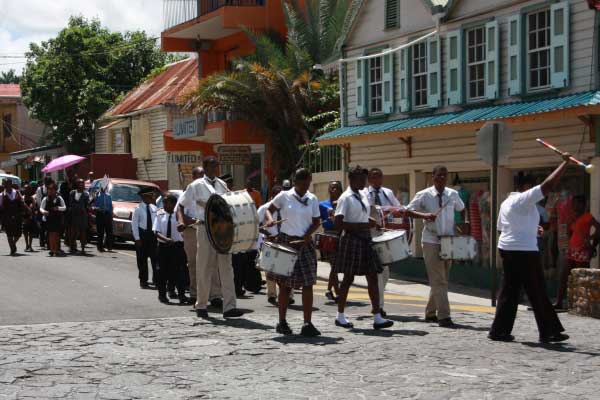 St Johns is not on the cruisers path, so we had the town and the anchorage to ourselves. Its so pretty, and the people so friendly. Mind you when we saw this band appear from nowhere I was reminded of James Bonds Dr No.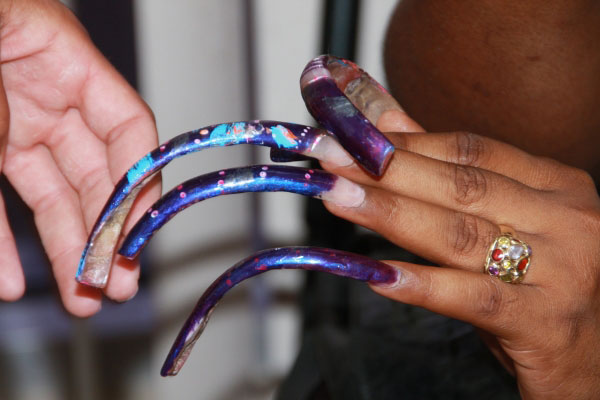 Ali flew out of St Johns, Antigua, but we tried to get her to have this manicure first.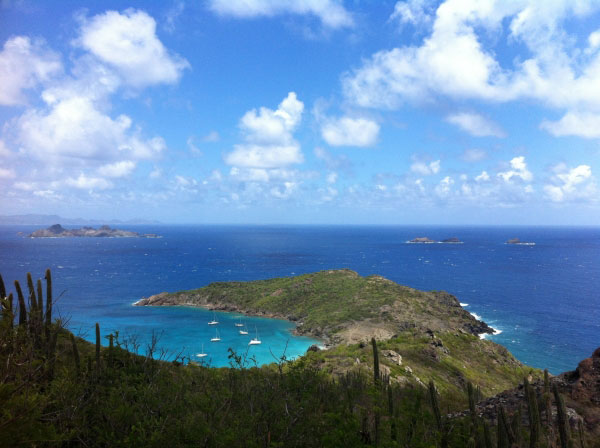 The anchorage at Colombeir, St Barths. You may have heard that St Barths is pretty pricey. Well, its free to anchor here! But dont even think about getting off the boat without a stuffed wallet! St Barths is lovely, really pretty, and only about 25% more expensive than St Martin, but without local busses travel around the island is a killer. We had a friend of Nat's, Chrystal, to drive us around.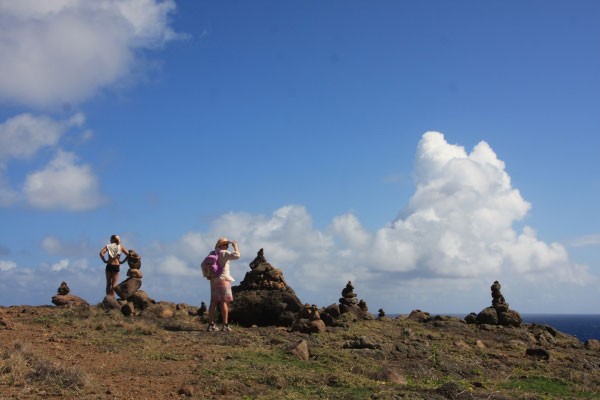 Well, its only a small island how could anyone get lost? Fourchue has piles of cairns for those who can't make the trek up the hill. Kinda the king of the castle for the vertically challenged.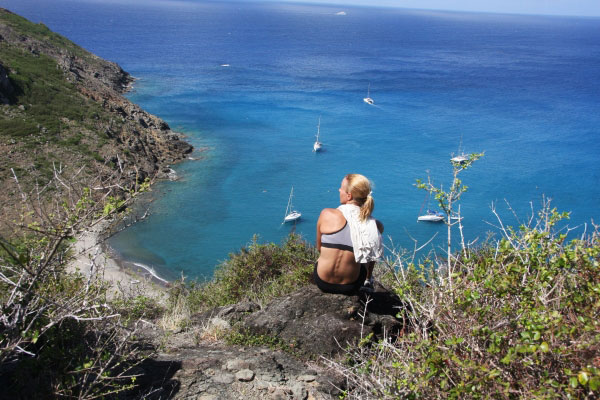 Between St Martin and St Barths is a small islands Isle Fourchue. Nat looks at the boat whilst taking a breath after a pretty steep climb to the summit overlooking the bay.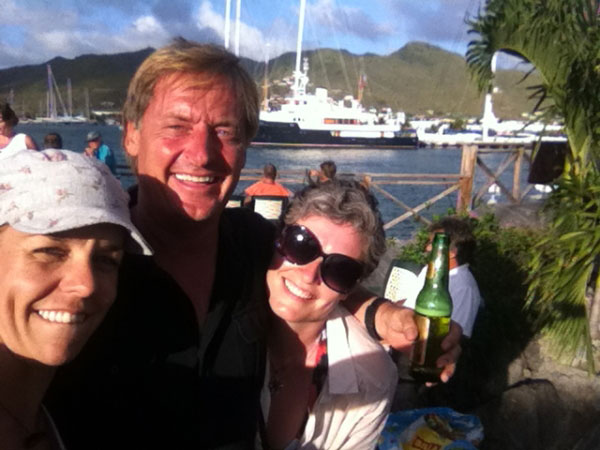 April 2013 looks a great month! Nat (Natalia) and Ali (Allison) both independently took six months to arrange their visit to Sea Life… and ended up arriving on the same day! So we started at the St Martin Yacht Club, of course.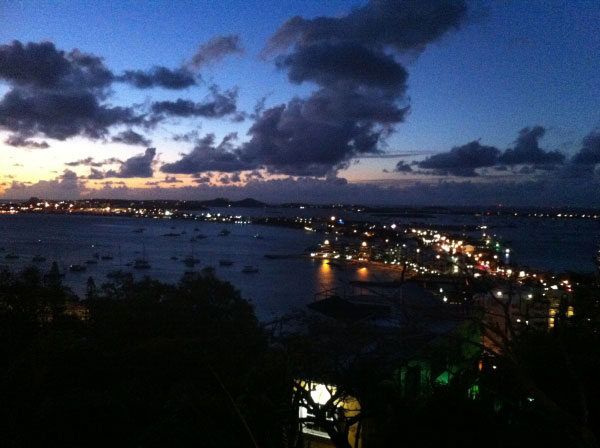 Matt and Kate have dumped the boat and bought on Terra Firma. Not a bad view over Simpson Bay, St Martin!
2013 started in Key West, USA with a 13 day upwind, up current passage to St Martin in the Caribbean. A long and difficult passage by Sea Life handled it well!