The castle of Carcassonne, le Château Comtal, was built in the 12th century.
October is off season, we did enjoy a quiet visit !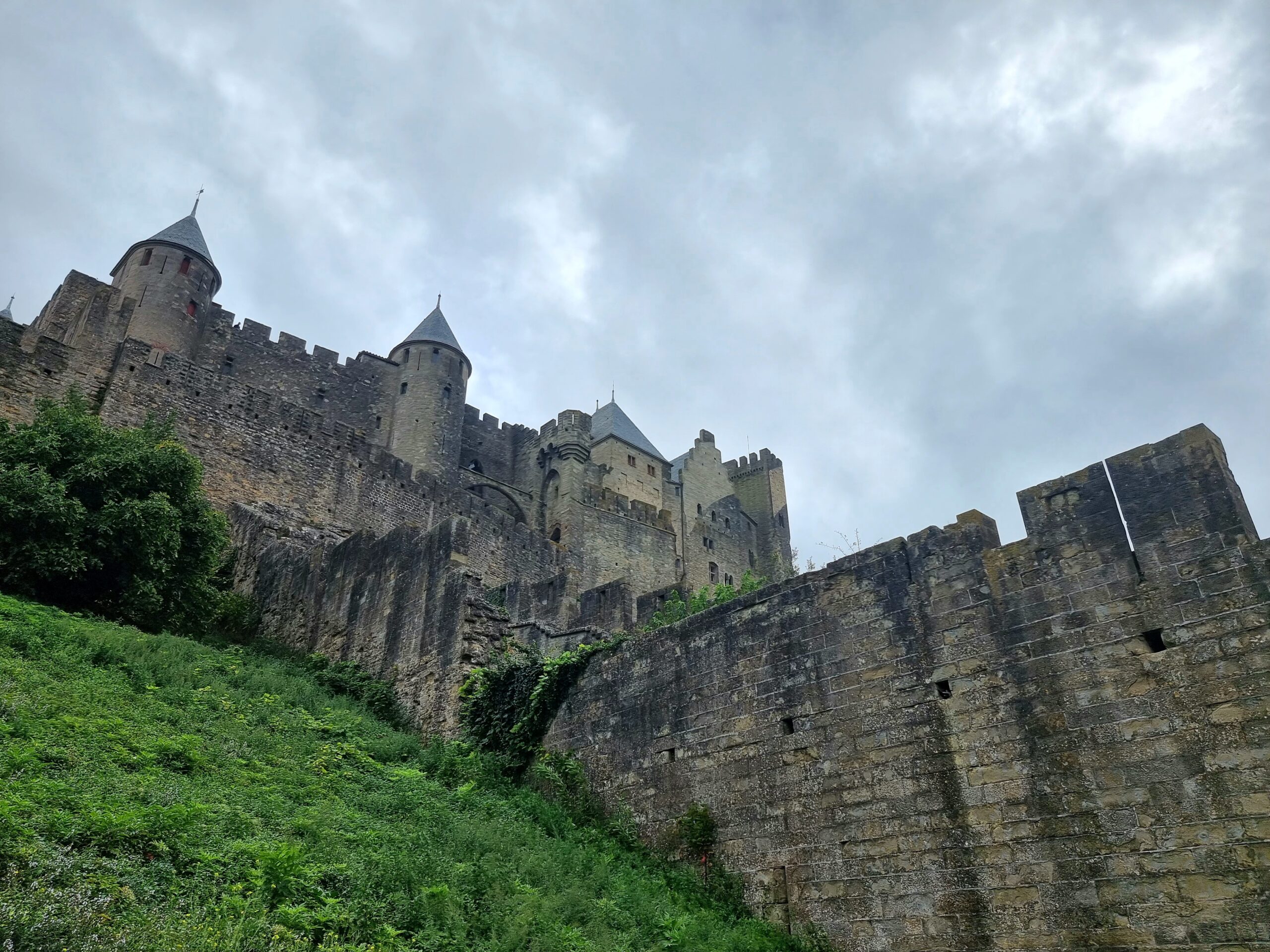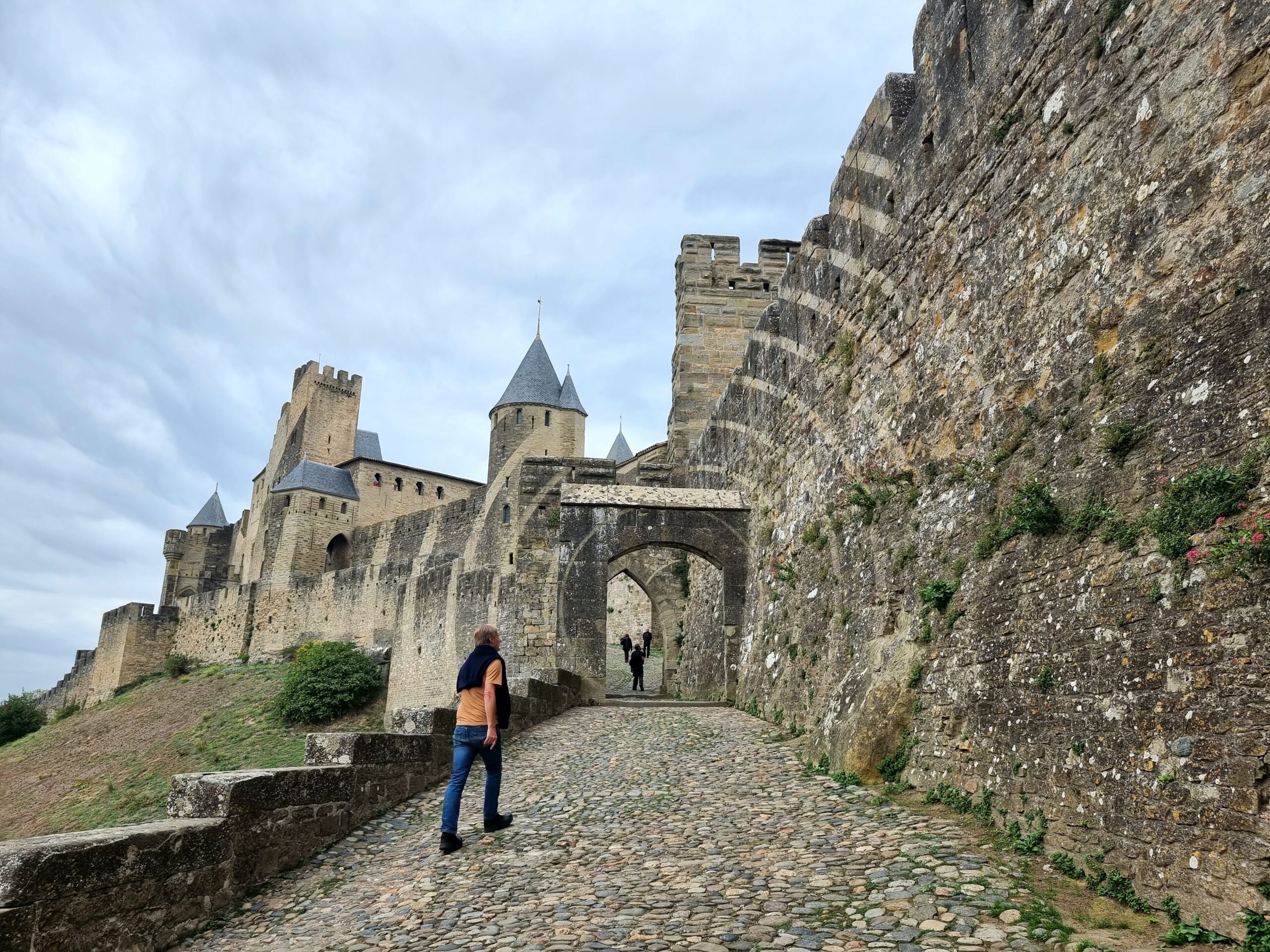 In 2018, to celebrate the 20th anniversary of the inscription to the Unesco, an artist glued some foil paper on the castle's walls to draw giant yellow circles. Up to now, we can still see the traces. During centuries, lichen grow up on the wall of this castle. The artist's paper killed the lichen under it by deprecated it of light and oxygen.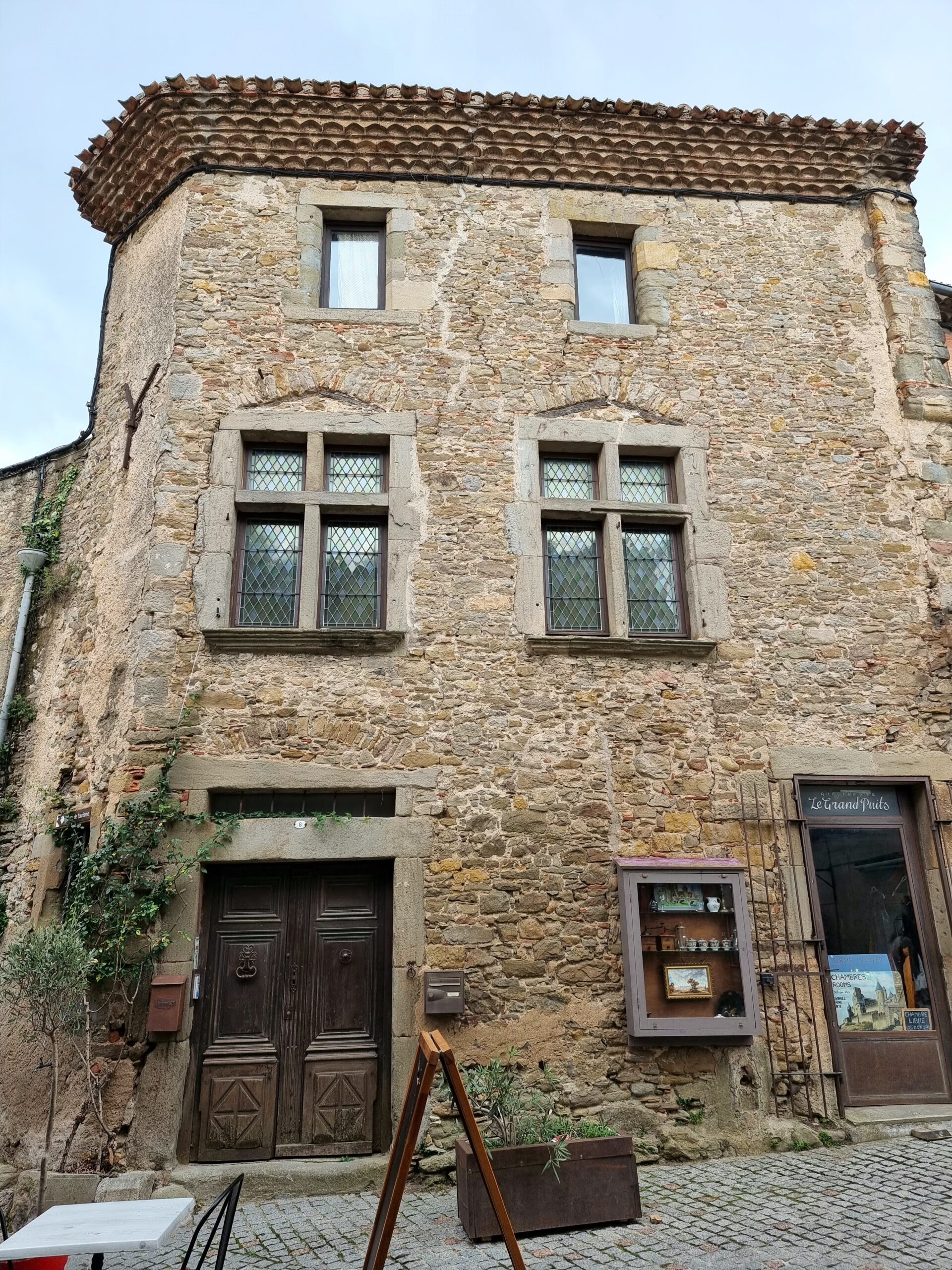 Here the website : http://legrandpuits.free.fr/
It was lovely, the owner is helpful and breakfast is included !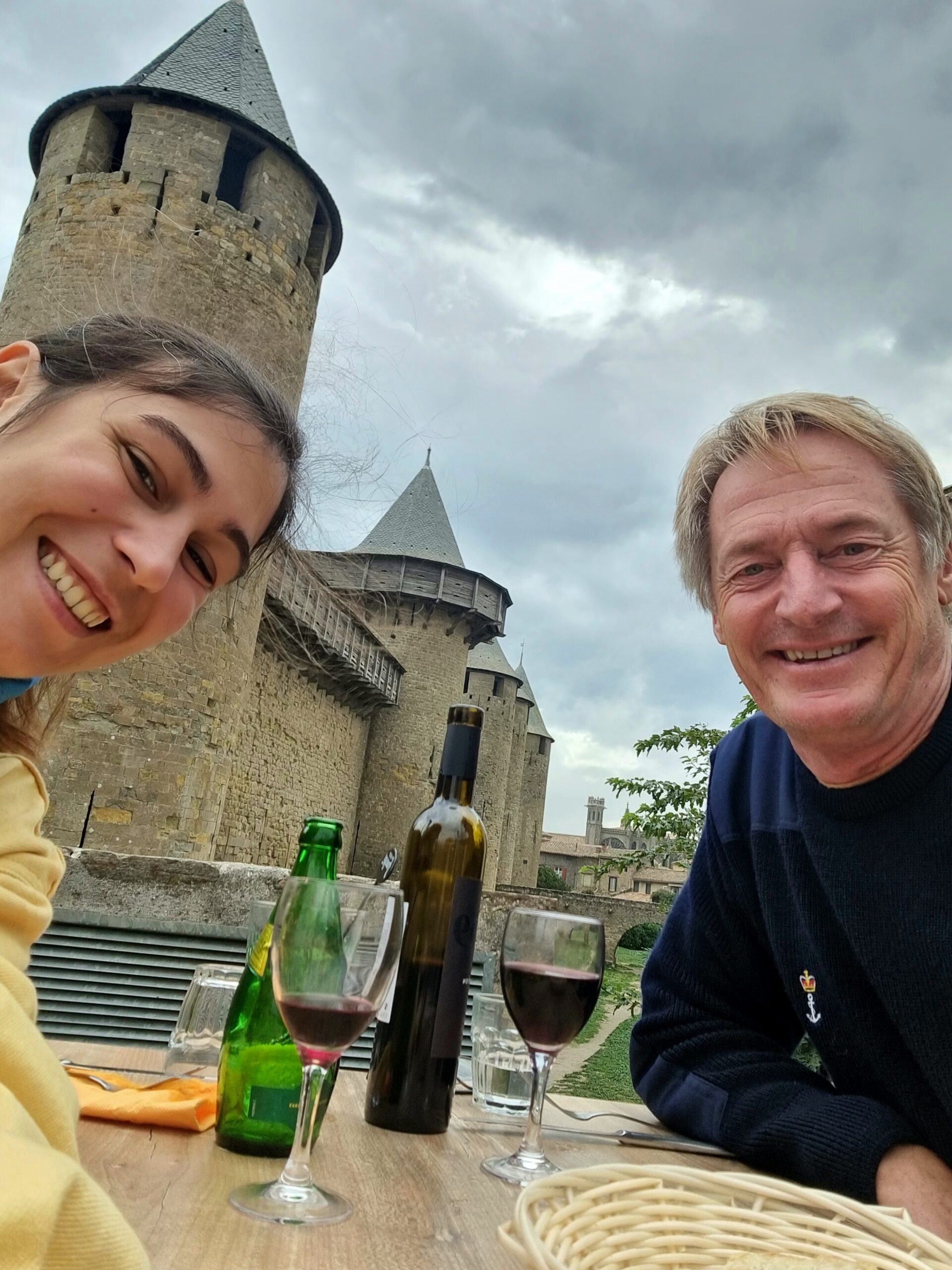 Best lunch spot of the city! On the Place Saint-Jean you can find several little restaurants right at the base of the inner castle. We choosed the Adélaïde restaurant where Mark ordered the local dish : cassoulet.
A cassoulet is beans cooked slowly during hours in duck fat with some pork sausages and some "canard confit"(best duck of the world) .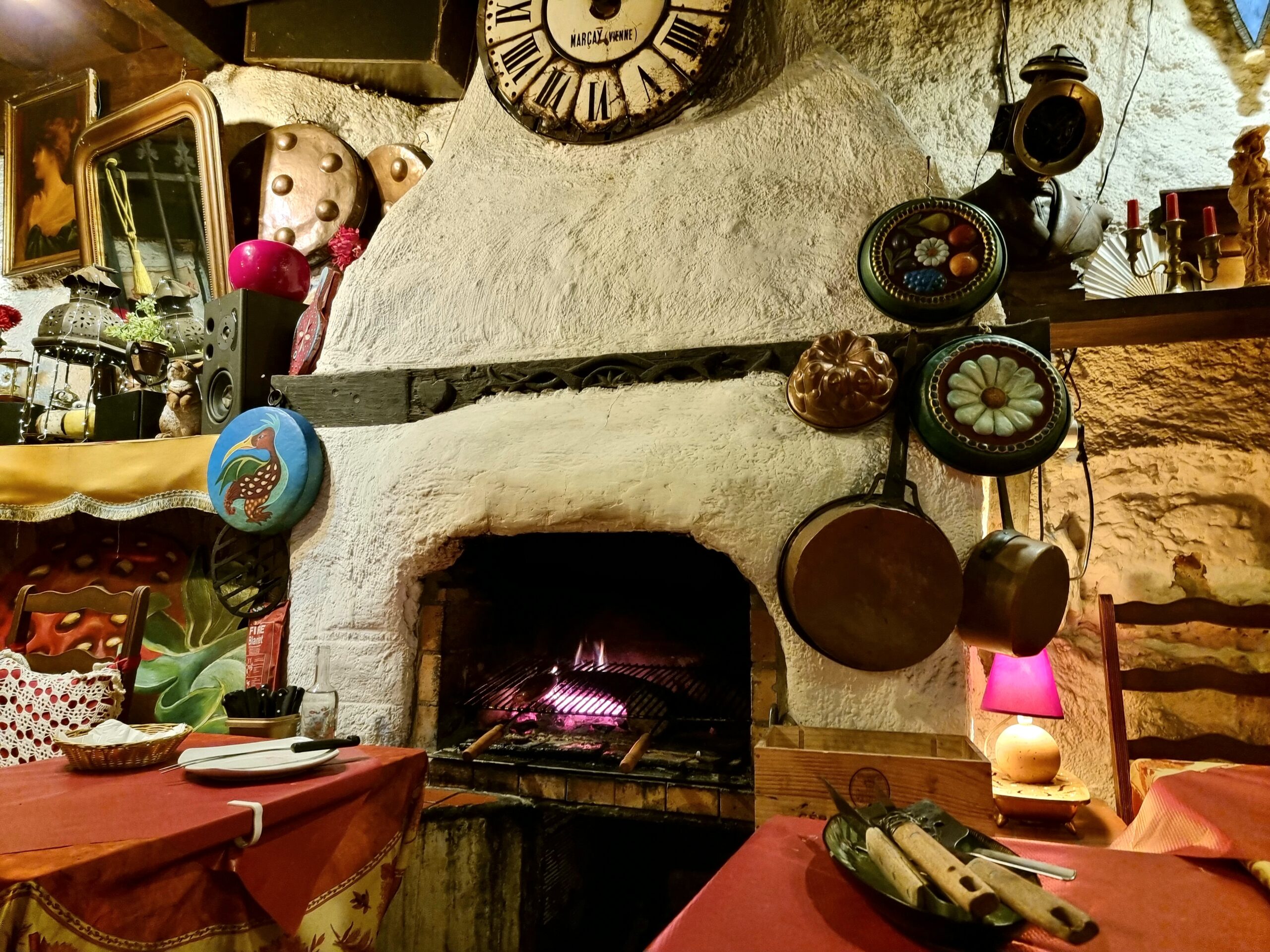 Dinner at the Ostal. Duck cooked on wood fire. Delicious! Good point : having dinner while a wine festival is happening in the moderne city. Nobody stayed in the castle. We were the only client! Wonderful!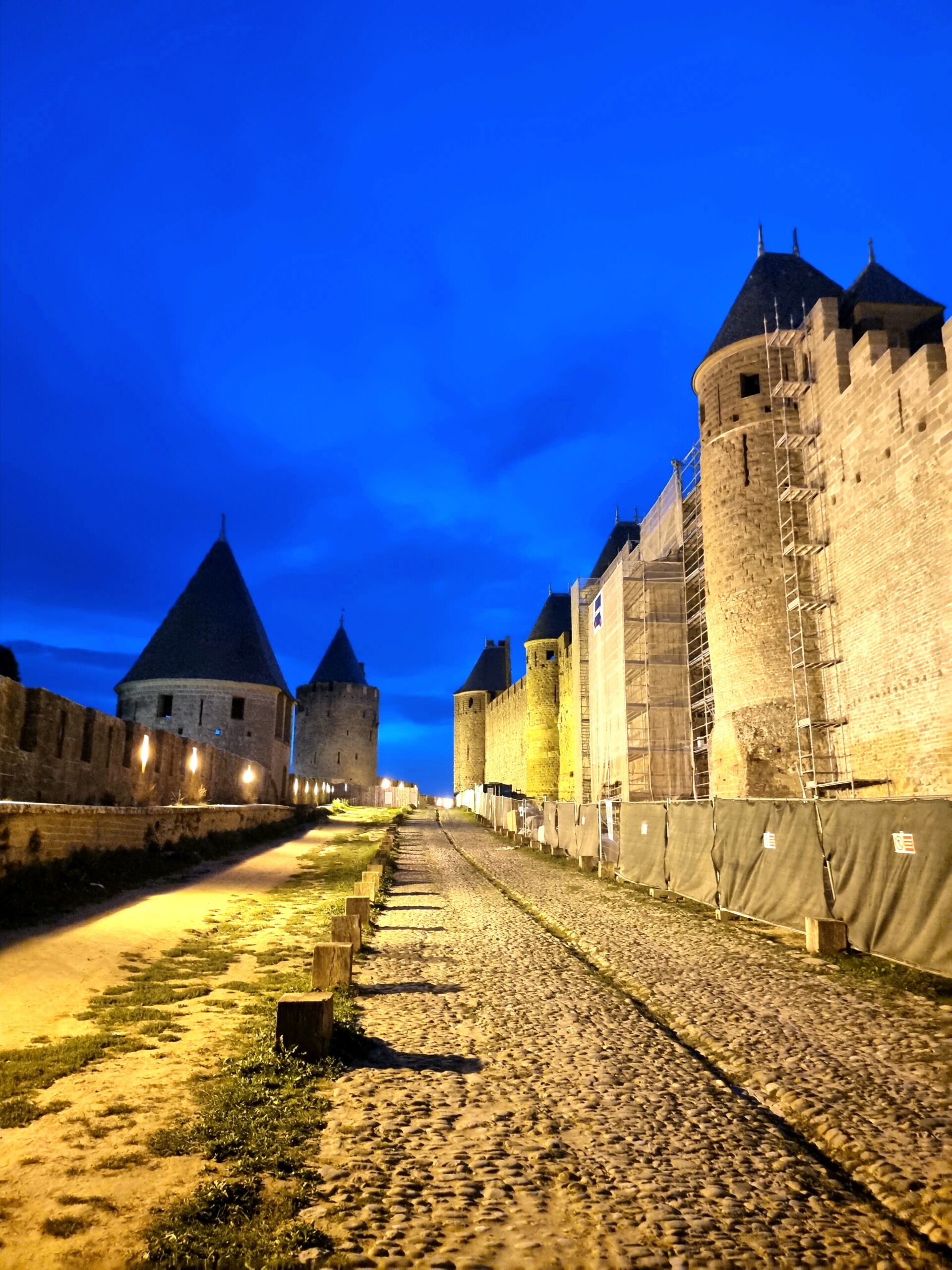 Best part of our stay : walking around the battlements at night. It's a 3km walk and it worth it!
For more information on the city of Carcassonne check up the tourism office website : https://www.tourisme-carcassonne.fr/
Marjorie